Cocoa Board signs $1.8 bil Syndicated Loan today
The Ghana Cocoa Board is set to sign the - Cocoa Syndicated Loan later today (Thursday) with some banks in Paris, France.  The money is to purchase 900,000 metric tonnes of cocoa for the next crop season.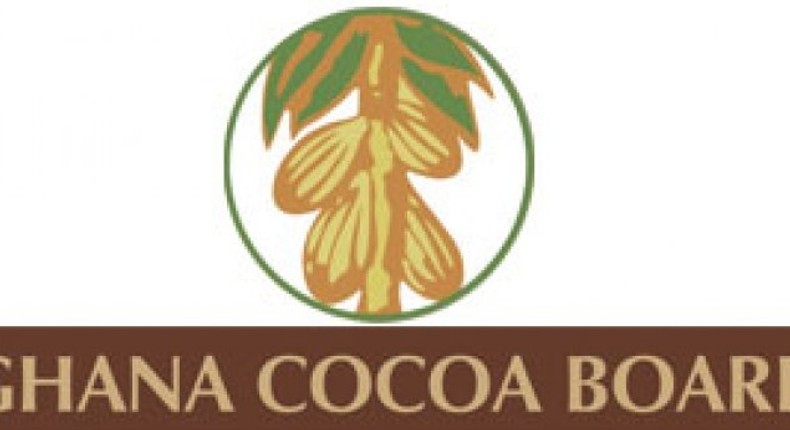 The Board is supposed to sign a deal this afternoon. Standard  Chartered Bank is the main arranger in the deal.
The Bank of Ghana has been banking a lot of hopes on the Cocoa Syndicated loan to stabilize the falling local currency.
Cocoa Board over the years approach a number of banks every year to raise a syndicated loan to finance the year's purchases of cocoa from local farmers for onward export to other countries.
News reaching indicates that  the Ghana Cocoa Board has gotten interests from investors higher than the they are requesting. The Board has gotten interests from investors to the tune ofbut has indicated that they will will take only 1.8 billon dollars as planned.
Meanwhile there are concerns over prevailing challenges in cocoa production this year like an outbreak of Black Pod Disease, and smuggling of cocoa to Ivory Coast.
But the Public Relations Officer of Cocoa Board, Noah Amenya has allayed such fears and has maintained that Cocoa Board will not challenges supplying the required amounts of money.
Speaking to Pulse Business, Noah Amenya said
JOIN OUR PULSE COMMUNITY!
Recommended articles
Parliament has already approved controversial E-levy – Kyei-Mensah-Bonsu
Abolish the 1.75% MoMo tax – Economic Fighters League
NDC presidential race: Kojo Bonsu declares intention to contest Mahama
Union of Professional Nurses and Midwives begin preparations towards mega national launch
Mandatory COVID-19 vaccination "unlawful and senseless" – Sammy Gyamfi
Humanitarian Awards Global: UN Peace Ambassador shortlisted as Most Influential Change Maker
Apiate explosion: Gov't suspends Maxam license, orders interdiction of mines inspector
Education Ministry reverses basic schools semester calendar to trimester
Jinapor calls for probe; Apiate explosion avoidable and unacceptable