Power barge arrives in Ghana
A ceremony to officially announce the arrival of the barges will be held at the Tema Harbour on Saturday, November 28, 2015.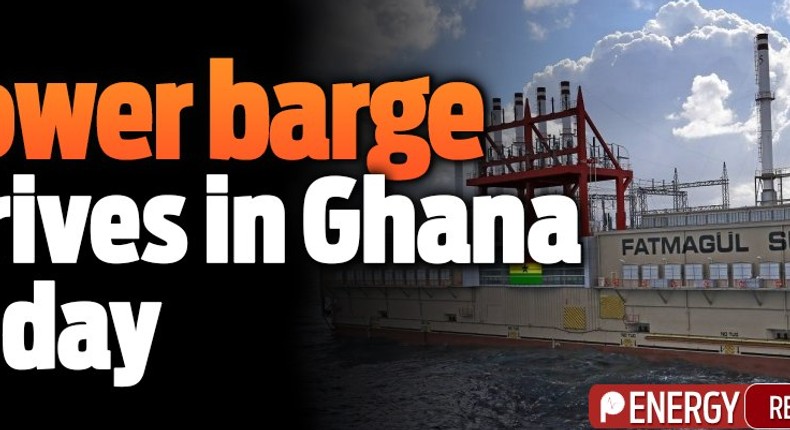 The Karpower barge from Turkey to augment Ghana's energy supply has arrived in Ghana.
The 225 megawatts power plant would be taken off the vessel on which it has been traveling and towed into Ghana by tugboats.
The barge is expected to finally dock in Ghana on November 27, 2015 after which it will take about a week for its power to be fed into the national grid.
It will source its own fuel for power generation even though government is expected to provide assurances that it will be paid for the electricity Karpowership supplies.
The barge was originally thought of as an emergency solution to the energy crisis, but coming nearly four years into the energy draught, many have suggested the relatively high cost of the electricity it will supply is a needless burden on the consumer who will be made to pay.
Recommended articles
Regressive 2.5% VAT will widen poverty gap — Tax analyst
Ban on galamsey will do Ghana more harm than good – Dep. Lands Minister
Ofori-Atta has more integrity than 99% of Ghanaian politicians – Prof Adei
WAEC releases 2022 WASSCE results
We expect Akufo-Addo to abide by the agreement we had on Ofori-Atta's sacking – NPP MPs
National Service Scheme suspends Ashanti Regional Director with immediate effect
I lost $12 million to cedi depreciation – Agyapong blasts Bawumia for 'bowing to Ofori-Atta'
Refund Ghc115,000 'illegal mining' money you collected – Destooled chief fights Okyenhene
Let's support gov't to revive Ghana's ailing economy — Mahama pleads