Microsoft unveils Xbox One S
Smaller and more powerful, the new Microsoft console also supports 4K video. The new Xbox will be marketed in August starting from $299.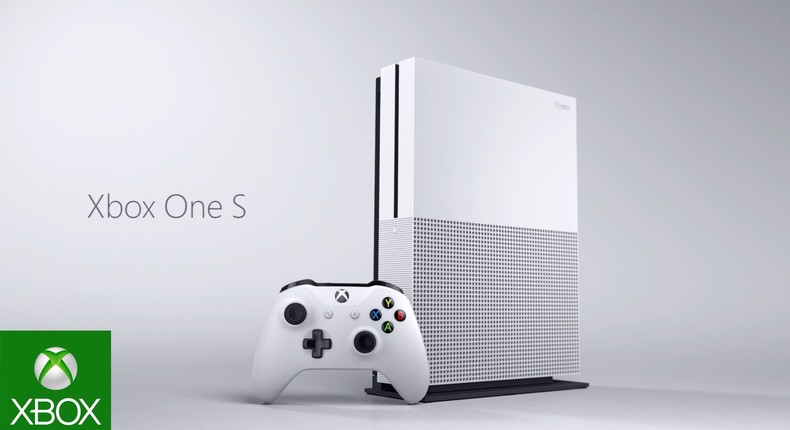 Microsoft finally ​​officially announced the new console at a press conference on Monday, June 13 in the evening at the E3 show in Los Angeles Called Xbox One S, the console matches up to what was expected - a more compact stylish and pristine white design.
The size of the new console is a reduction by 40% compared to the current Xbox One and has it transformer was built into the case. Hence the name of Xbox One S, "S" denotes the word "slim".
The console also increases a performance level cap with a new AMD processor that allows it to support 4K video content for games and HDR for video. Storage is expanded to 2TB but there is also the entry-level set that includes a 500GB hard drive.
A customizable controller
The controller, also white, now includes Bluetooth in addition to Wi-Fi. If you're feel a bit adventurous, you could apply for the Xbox Design Lab program to customize your controller and decide any color palette for aesthetes.
Three versions of the Xbox One S will be available in late August: the entry level version with 500GB of storage, another with a 1TB and the last one with 2 TB, the "Launch Edition" is already available for pre-order in the US and the UK at a price of 399 dollars.
Recommended articles
Fuel prices to drop due to gold for oil deal — NPA to Ghanaians
Veterinary doctor and his team 'fly' as sedated lion suddenly wakes up (video)
Ghana's current economic mess affecting NPP's campaign message for 2024 – Kyeremanten
Asantehene celebrates 1st Akwasidae in 2023
Yagbonwura Tuntumba Boresa I is dead
Jomoro MP, constituents demand justice for West Hills Mall killing
Increase taxes on sugar-sweetening beverages, cigarettes, and alcohol – Govt told
Urge China to support Ghana's debt restructuring – Akufo-Addo to Germany
11-year-old N'Adom Darko-Asare wins Spelling Bee 2023