Bagbin has 12 policemen protecting him; withdrawal of soldiers not an issue – Kyei Mensah-Bonsu
The Majority Leader in Parliament, Osei Kyei Mensah-Bonsu has justified the withdrawal of military protection assigned to the Speaker of Parliament, Alban Bagbin.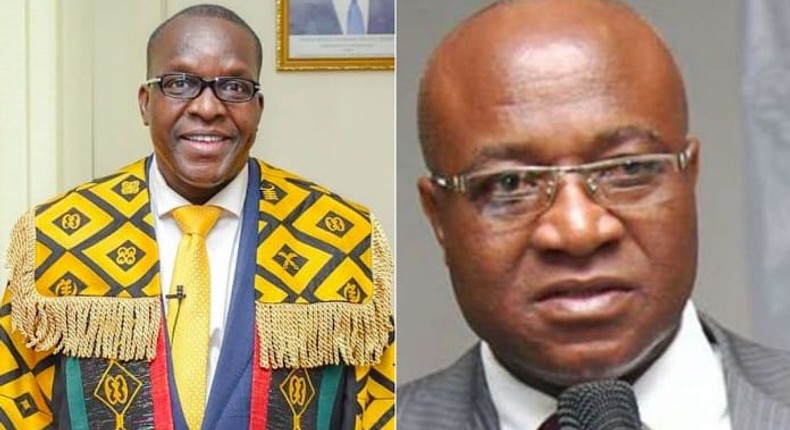 He said the withdrawal of the soldiers by the Chief of Defence Staff last week shouldn't be a political issue.
The New Patriotic Party (NPP) Member of Parliament for Suame argued that the Speaker is highly protected.
"He has four police officers in his known residence. He has three police officers in his secretariat, and he has five other policemen in and around the Speaker's office block any day, any time," the Majority said in a statement.
"Indeed, none of the previous Speakers had half of the Police cover as has been accorded Rt. Hon. Bagbin. It must be emphasized for the record that Rt. Hon. Alban Sumana Kingsford Bagbin has been served with the largest number of security personnel for his protection that none of the previous Speakers had," it added.
According to a statement signed by Major General NP Andoh, the military personnel being called back did not go through the right processes before being attached to the Speaker's office.
The names of the soldiers are given as WO1 Jafaru Bunwura, WOII Apugiba Awine David, S/Sgt Agbley Prosper and Sgt. Bonney Prince.
JOIN OUR PULSE COMMUNITY!
Recommended articles
Gabby used us to demonstrate against Mahama; he's not answering our calls anymore – Akyem youth
Broke Parliament: Don't counter me again — Bagbin to Osei Kyei Mensah-Bonsu
Opinion: Who are we to blame for the flood disasters in Ghana?
Ghana needs to know how you spent COVID-19 expenditure; come and account – Babgin to Ofori-Atta
UPNMG presents oxygen cylinder carriers to Peki Government Hospital
"I've lost all my cigarettes and drinks to the flood" – Accra trader cries (video)
Free SHS has increased senior high school enrolment by over 50% - Bawumia
Court jails 2 Ghanaian armed robbers 30 years each with hard labour
Presidential Staffers: Nana Addo employs 995 including Church Relations Manager