George Andah in stable condition; responding to treatment
The MP, who is also the deputy minister of communications, was involved in a car crash Saturday morning when his vehicle collided with an articulated truck.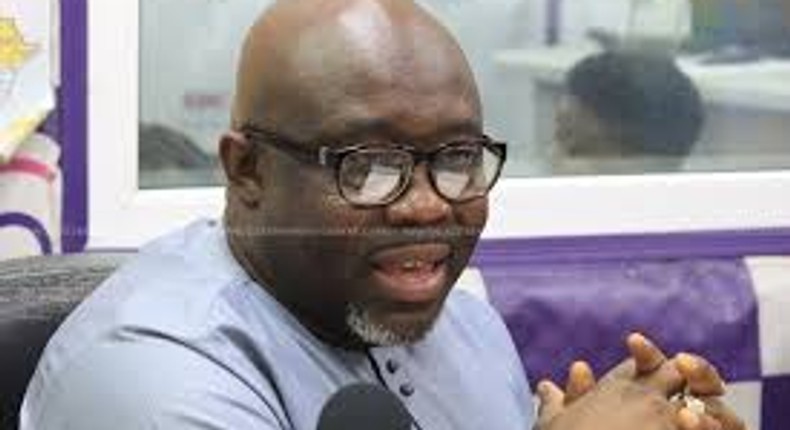 The Member of Parliament for Awutu Senya West,
He was in his vehicle with his driver, bodyguard, a constituency official of the governing New Patriotic Party (NPP).
He was airlifted to the 37 Military Hospital by the Ghana Air Force.
Special aide of the minister, Emmanuel Oscar, said three persons who were travelling with the minster have different level of minor injuries.
"The bodyguard is doing well, the driver is stabilising, Honourable (Andah) is stabilising," he told Joy FM.
Preliminary diagnoses by the doctors on the MP reveal he sustained some fractures and he is expected to undergo surgery on Tuesday, according to Joy News.
Get our Top Stories delivered to your inbox
Recommended articles
9-day groom market where women go to buy bachelors
KKD's comments on Ken Ofori-Atta was misplaced – Adom-Otchere
Ghana's economy has collapsed due to Akufo-Addo's historic poor leadership – Sulemana
Where are the missing 500 missing excavators? — NDC's Prince Henry asks gov't
Ken Ofori-Atta must be arrested for the current economic mess – Arise Ghana
I have abiding faith in God to turn the fortunes of Ghana around — Nana Addo
KKD's comments on Ken Ofori-Atta were borne out of envy, jealousy – Adom-Otchere
Ethiopian Airlines flight misses landing as pilots fall asleep
EOCO denies Nigerian 'sakawa kingpin' Sunny Awamini on Interpol list bail