Man remanded by court in connection with viral audio making false claims against police
Patrick Asiedu, an Uber driver behind a viral audio that accused some police officers of deliberately planting narcotic substances in his car has been remanded by an Accra District Court.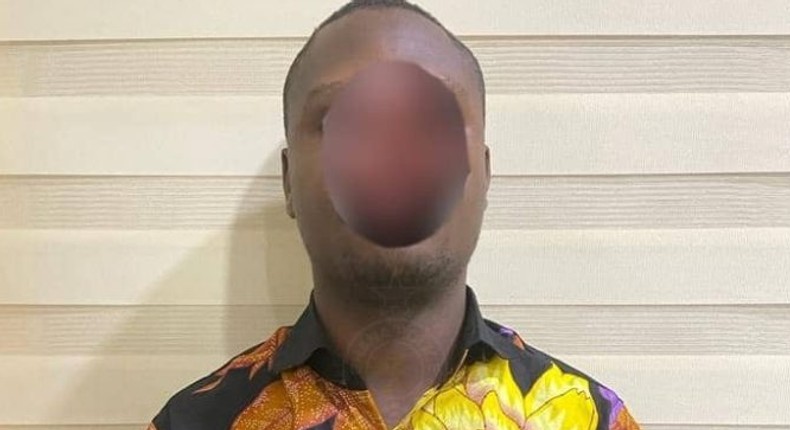 The accused was arraigned before the Court on January 18, 2023, after he was arrested on January 17.
A statement by the Police, "He is expected to reappear before the court on Tuesday, 31st January 2023," Friday.
Patrick Asiedu in viral audio painted a vivid picture of his alleged encounter with four police officers and accused them of planting wee and cocaine in his vehicle in a bid to extort money from him.
In the audio tape, the man in question introduced himself as Dr. Patrick Asiedu and claimed that he was only exonerated by a fingerprint test and his brother who is a soldier.
He was later picked up by the Police for investigation.
Police said their investigations, so far, have established that the man who has been arrested and is in police custody, is indeed called Patrick Asiedu, but he is an Uber driver and not a doctor.
"The investigations show that the entire story narrated in the audio tape is false and a total fabrication by the suspect," police added in a statement.
In another audio tape that has come to the attention of the Police, the suspect alleges to have met with the Inspector-General of Police.
The Police have therefore thrashed this audio tape describing it as false and to be disregarded.
Meanwhile, the Police say investigations are still ongoing and suspect Patrick Asiedu who is currently in remand will be brought to face justice."
Recommended articles
Let's move on – Muntaka says after Mahama's intervention in minority reshuffle
If we don't get the IMF deal by March, the economy will crash – Ofori-Atta warns
John Mahama calls on Ghanaians to pray for Christian Atsu
Nana Addo wasted 7 years for no production on TEN and Sankofa oil fields — Mahama
Ghanaian hunter arrested for killing brother after mistaking him for animal
Former NSMQ contestant suffering from bipolar disorder needs help
University of Ghana's 15% academic user fees legal — Dr. Domfe
40 NPP MPs accompany Bawumia to Kpembi by bus for late Jawula's funeral
Fuel prices to drop due to gold for oil deal — NPA to Ghanaians