National security operatives assault Nii Lante Vanderpuije
Some twelve (12) people allegedly working as national security operatives, yesterday, assaulted the National Democratic Congress Member of Parliament for Odododiodoo Consticuency, Edwin Nii Lante Vanderpuije.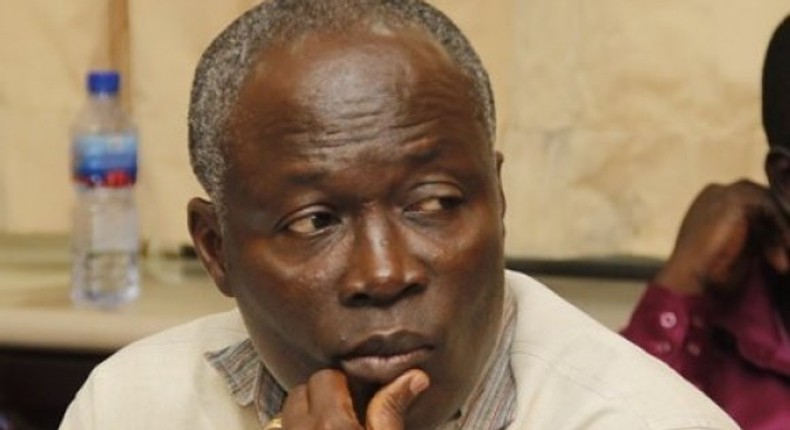 Recounting the incident to the media, he said he had asked the journalist to take pictures of some projects he had undertaken in his constituency only to be told later that the journalist had been arrested by the police.
In his narration, Vanderpuye said that 12 persons from the National Security walked to him and launched an attack on him at the police station. He said they ordered him to leave after brutalizing him.
According to him, but for the intervention of the police, the worst could have happened.
A visibly worried Vanderpuye is demanding some answers from the police.
"The police should be able to tell why they arrested my cameraman who had gone to just take a picture of a project I am undertaking for the people," he said.
Although he is unhappy about the development, the former Sports Minister said he is unfazed.
"I'm sad but I'm not broken; I'm still strong," he proclaimed. "I know I have a God who lives."
He has expressed gratitude to supporters of his party, National Democratic Congress, chiefs and the people in his constituency for their remarkable support.
JOIN OUR PULSE COMMUNITY!
Recommended articles
Govt won't budge on the 1.75% rate for e-levy - Oppong Nkrumah
University of Ghana appoints Jospong unto its ANYSC advisory team
Alban Bagbin ditches Speaker's cloak and wears traditional regalia to Parliament
E-levy has not been approved – NDC MP tells Kyei-Mensah-Bonsu
Akufo-Addo and Bawumia have collapsed the Ghanaian economy - Mahama
Burkina Faso coup: How President Kabore's ouster unfolded
Corruption Perception Index: Ghana ranks 73 out of 180 countries in 2021
NDC will lose 2024 elections if I'm not the flagbearer - Kojo Bonsu
Ghana condemns heinous Houthi attacks on UAE and Saudi Arabia