New Voters Register: Only 25 people will be allowed at registration centers at a time - EC
The Electoral Commission (EC) has indicated that the compilation of the new voters register will take into account all the safety protocols in the fight against COVID-19.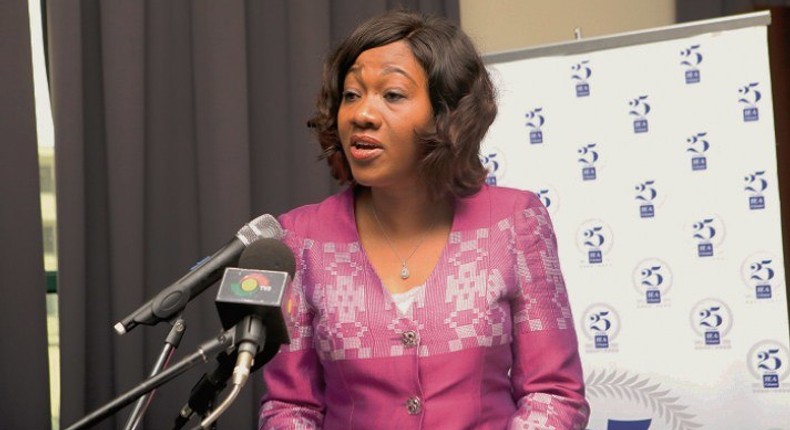 In an interview on Accra based Starr FM, she said the commission poised to develop a voters' roll for the upcoming Presidential and parliamentary elections.
"At each point in time we will ensure that we do not have more than 25 persons including the officials at any registration centre," she said.
She added: "People coming to register will be given hand sanitizers before they enter the registration centre, you need to wear a face mask, without a face mask you cannot enter a registration centre. There will be no crowding at the registration centre, I can assure you".
She reiterated the EC's position that existing Voter's ID cards will not be accepted as proof of identity during the registration exercise.
"You need a Ghanaian passport or Ghana card, if for one reason or the other you don't have any of the two then you fall on the other which is getting two guarantors to guarantee for you.
"We are not using the old voters' ID card, the voters' ID card, some people argue, is not a good index for identification. It's an established fact that the ID card is not a good index for proof of identification".
Recommended articles
Church of England launches project to stop referring to God as 'He', 'Him' and 'Our Father'
Ken Ofori-Atta should be chased out of office by the military – Yaw Tano
Enchi constituency: 14 persons arrested in connection with disturbances at NPP elections
University of Ghana converts plastic waste to petrol, diesel and gas
Police pushed cannabis into his throat in our absence - Shadrach's sister alleges
Ablakwa vs Kusi Boateng: NDC condemns judicial abuse and despicable efforts to gag MPs
Meet Alphonsus Adu-Bredu an NSMQ alumnus developing wild robots
You are not a preacher, you are a witchdoctor – Prophet Oduro slams Kyiri Abosom
GH₵50m worth of cannabis destroyed by NACOC