Today's Front Pages [30th Nov 2015]
Here are today's newspaper headlines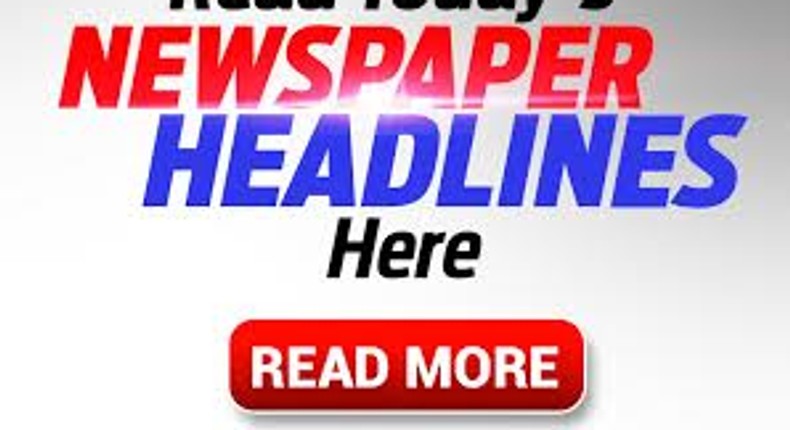 WE WILL CRUSH SPIES IN NPP – NANA DECLARES
The 2016 presidential candidate of the New Patriotic Party, Nana Addo Dankwa Akufo-Addo, has urged members of the party not to be disheartened by reports that the party will go into the 2016 elections with a divided front.
POWER BARGE WON'T END DUMSOR
Contrary to claims by propagandists of the National Democratic Congress, the Power Minster, Dr Kwabena Donkor has emphasized that the arrival of the barge would not end the dumsor or erratic power supply.
Spokesperson for suspended New Patriotic Party National Chairman, Paul Afoko, has been suspended indefinitely by the party in the Ashanti Region for allegedly sponsoring some people to demonstrate against the NPP's decision to suspend his boss.
The Volta River Authority needs at least $30 million a month to buy Light Crude Oil to fuel thermal plants in Tema and Takoradi to generate some 520 megawatts of power to ameliorate the worsening dumsor in the country.
10 DISMISSED STAFF SUE ADB
Ten staff of Agricultural Development Bank have files a suit at an Accra High Court challenging their dismissal from the bank.
GIVE ASSEMBLY MEMBERS INSTRUMENT OF OFFICE
The dean of Studies and Research at the Institute of Local Government Studies, Dr Eric Oduro Osae, has called for instrument of office for elected assembly members as a means of promoting good governance at the local level.
10 STUDENTS SUSPENDED FOR WATCHING PORNOGRAPHIC MOVIES
The Namong Senior High Technical School in the Offinso Municipality in the Ashanti Region has suspended 10 female students who were caught secretly watching pornographic movies on their phones in the school dormitory.
NPP'S CLAIMS OF INVOLVEMENT IN PARTY OFFICE RAID IS WICKED AND MALICIOUS – OMANE BOAMAH
The government has rejected claims by the New Patriotic Party that it has hands in headquarters last Monday.
GNPC TABLES OIL PLAN TO BOARD IN WEEKS
The Ghana National Petroleum Corporation (GNPC) is set to present to its board – in the next few weeks – a comprehensive plan of operation that will define its future and chart a suitable and cost-effective way for indigenous firms to participate in the country's upstream oil services sector.
POULTRY FARMERS LAMENT GOVERNMENT'S EMPTY PROMISES
The Ghana Association of Poultry Farmers says the poultry industry is currently at a crossroad following government's 'failure' to fulfill a series of promises: such as financial support and implementation of a binding regulatory  policy to transform the industry.
JOIN OUR PULSE COMMUNITY!
Recommended articles
'Akufo-Addo has deepened presidential accountability with regular radio interviews' - Adom Otchere (Watch)
Open your eyes, Akufo-Addo's record is unmatched – NPP tells Oti chief
Akufo-Addo launches 'Clean Your Frontage' campaign towards making Accra cleanest city in Africa
George Akuffo Dampare: Who is Ghana's new IGP?
Legal education can be expanded with just 10% of National Cathedral funds – Chris Ackumey
Police officers who died in car crash mourned
40-year-old man who allegedly killed his pregnant wife dies in police custody
Komenda sugar factory: Nana Addo has failed us - Governance expert
Mahama should let Ghanaians know his views on LGBTQI debate – Okoe-Boye