Nana Addo not corrupt and stop the propaganda - NPP jabs NDC
The Communications Director for New Patriotic Party (NPP), Yaw Buaben Asamoah has jumped to the defense of President Nana Addo Dankwa Akufo-Addo whose Presidency has been tagged as corrupt, according to the survey by Afrobarometer.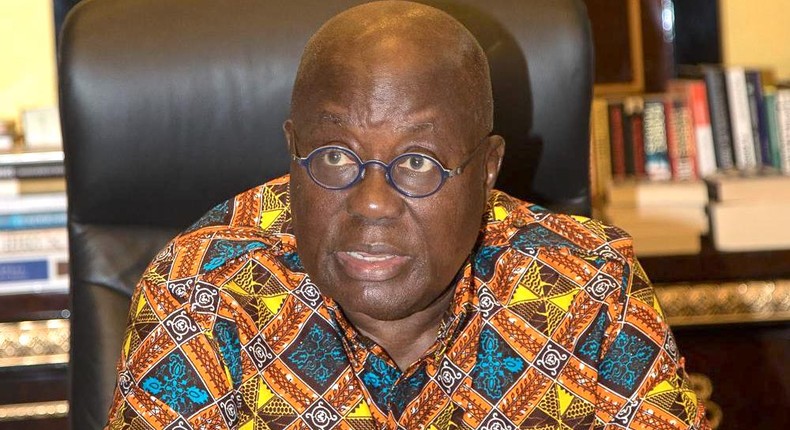 Afrobarometer ranked the Presidency 6th most corrupt institution in the country.
The NDC said the latest Afrobarometer report shows that the Nana Akufo-Addo government has performed abysmally since coming into office in 2017.
The party said findings from the survey "corroborates widespread public opinion on the abysmal and unimpressive performance of this government which must be a great source of worry and a wakeup call for President Akufo-Addo and his team who have failed to deliver on almost all their lofty campaign promises."
But Yaw Buaben Asamoah who doubles as the Member of Parliament for Adentan urged the NDC to desist from doing unnecessary propaganda with the Afrobarometer survey.
"It would be extremely difficult for anybody to tag the presidential candidate with corruption or any related criminal act, considering his dislike for material things," Yaw Buaben Asamoah said on Accra-based Kingdom FM.
He said it is wrong to tag Nana Addo as corrupt and accused the NDC of fabricating corruption allegations against his [Nana Addo] appointees.
The highest office of the land comes after the Police, members of the judiciary, MPs, civil servants, and tax officials.
The report which was unveiled Tuesday also placed the media at the base of the corruption index in the country.
The military was ranked as the most trusted institution.
"Among key public officials in Ghana, the police, judges and magistrates, Members of Parliament, civil servants, and tax officials are most widely perceived as corrupt (Figure 1). But perceived corruption among the police has declined slightly compared to 2017."
"The Army, religious leaders, and the presidency are the most trusted public institutions (by 72%, 63%, and 58% who say they trust them "somewhat" or "a lot"), while opposition political parties (37%), local government officials (38%), and tax officials (39%) are least trusted," the report said.
It added, "More than half (53%) of Ghanaians say corruption in the country has worsened "somewhat" or "a lot" during the year preceding the survey, a 17-percentage-point increase compared to 2017. This follows a huge (47-percentage-point) improvement between 2014 and 2017 (Figure 3).
"The police is the institution that the largest number of citizens report bribing to access services.
Among those who had contact with key public services during the previous year, four in 10 say they paid a bribe to avoid problems with the police (42%) or to obtain police assistance (39%) (Figure 4). Six in 10 Ghanaians (61%) believe they risk retaliation or other negative consequences if they report incidents of corruption".
Recommended articles
We can work together to achieve our goal - Ato Forson
NDC reasserts its position on the need for Akufo Addo to downsize gov't
Six perish in gory Akuse accident
Mahama expresses disappointment in minority for approving ministers
Eschew bitterness and support the new leadership - Gyampo slams NDC MP's
Justices George Koomson and Ernest Gaewu approved by parliament as Supreme Court judges
KT Hammond, Bryan and other new ministers approved by parliament (How MPs voted)
NDC MPs reject two justices nominated to the Supreme Court
Parliament suspends sitting over disagreements on how to vote for Supreme Court and Ministerial nominees