Mahama committed to retrieving every pesewa from Woyome - Omane Boamah
Omane Boamah said "Mahama's record in fighting judgement debts is superior to the New Patriotic Party's."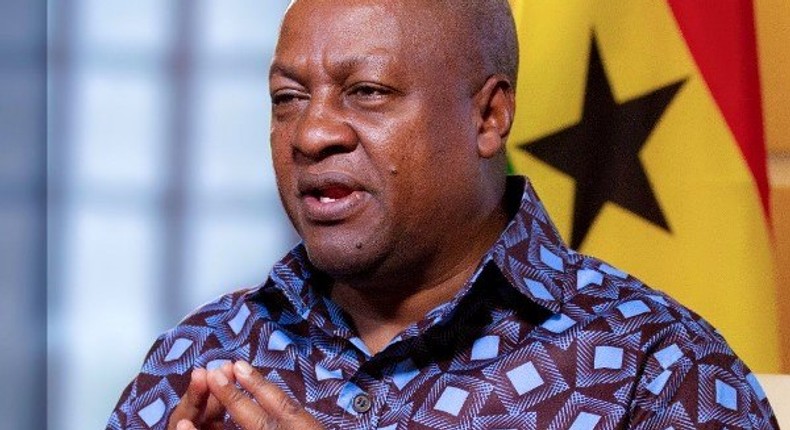 Minister of Communication, Dr Edward Omane-Boamah,  says President John Mahama is committed to retrieving every pesewa from the e
According to him, "We are committed to retrieving every pesewa and we also defending. Under President Mahama's administration no such issue [of judgment debt] has occurred."
Speaking at the meet the press series in Accra on Monday, he said "Mahama's record in fighting judgement debts is superior to the New Patriotic Party's."
Dr Omane Boamah said, "President Mahama's government has fought cases of judgment debts and potential judgment debts more vigorously than previous governments. In less than four years we have successfully defended and saved Ghana over one billion dollars and these include cases involving Balkan Energy Ghana Limited, Sweater and Source, China Jinlin among others. In tackling the problem head on, President Mahama set up the sole commission of inquiry to investigate payments from public funds arising from judgment debts."
At present, the Supreme Court has granted an application filed by former Attorney General Martin Amidu to cross examine Woyome.
But Omane Boamah added that, "President Mahama's unwavering to retrieving every pesewa paid illegally to any individual including Mr. Alfred Agbesi Woyome, entities or countries continue unabated. President Mahama has demonstrated the will to protect the public purse and this finds expression in the over one billion dollar saving achieved just because the Attorney General's department adhered to his publicly known that they should defend such cases and indeed has been defending them."
Woyome was paid GH¢51.2 million after he claimed he had incurred losses for financially engineering 1.1 billion Euros for the CAN 2008 tournament and other government projects.
However, the Auditor-General's report released in 2010 said the amount was paid illegally to him.
The report resulted in nationwide controversy, with operatives of the New Patriotic Party (NPP) who were in government during the CAN 2008 tournament claiming Woyome did no work to be paid that whopping sum of money.
The then Attorney-General, Mr Joe Ghartey, said Woyome was contracted to help in raising money for the construction of the stadia but he failed to meet the deadline.
The then NPP government, he said, had no choice but to abrogate the contract with Woyome.
In 2009, when the NPP had left office, Woyome went to court and claimed that his contract had illegally been terminated and demanded a judgement debt from government.
The Attorney-General in Prof. Mills administration, Mrs Betty Mould-Iddrisu, who failed to defend the state, rather negotiated with Woyome for him to reduce his demand on the government.
Woyome then requested for GH¢51.2 million.
JOIN OUR PULSE COMMUNITY!
Recommended articles
Abolish the 1.75% MoMo tax – Economic Fighters League
NDC presidential race: Kojo Bonsu declares intention to contest Mahama
Union of Professional Nurses and Midwives begin preparations towards mega national launch
Mandatory COVID-19 vaccination "unlawful and senseless" – Sammy Gyamfi
Humanitarian Awards Global: UN Peace Ambassador shortlisted as Most Influential Change Maker
Apiate explosion: Gov't suspends Maxam license, orders interdiction of mines inspector
Education Ministry reverses basic schools semester calendar to trimester
Jinapor calls for probe; Apiate explosion avoidable and unacceptable
We'll rebuild all the houses destroyed from Apiatse explosion - Dr. Bawumia