Agents sell Ghanaian players like slaves – Dan Quaye laments
Ex-Ghana international Dan Quaye has called for action to be taken against football agents who "sell players like slaves."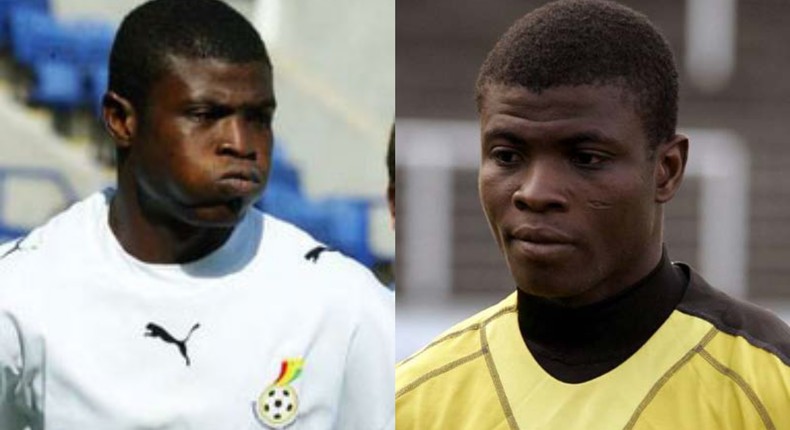 According to him, the greed of some representatives has played a role in the decline of the Ghana Premier League.
Quaye believes the Ghana Football Association (GFA) must make a concerted effort to clamp down on such agents.
"Football agents have not been helping our game, they sell players like slaves and I would be happy if the Ghana FA take action against them," he told Koforidua-based Bryt FM.
Year after year, the Ghana Premier League loses its best talents to other leagues on the continent and in Europe due to a mass exodus.
A report on international transfers by FIFA in August 2021 indicated that Ghanaian football clubs totalled a net profit of $50 million from transfer deals made in the last decade alone.
The report identified Ghana as the highest-raking country from transfers in West Africa, ahead of Nigeria and Senegal.
Pulse Ghana
A breakdown of the FIFA report shows Inter Allies made the most transfers by any Ghanaian club in the last decade.
The Division One side sold 64 players, followed by WAFA with 45, Dreams FC with 43 and the Right to Dream Academy with 37.
Meanwhile, Ghana Premier League legend Charles Taylor also believes there is no need to play here and retire as a pauper when the players can move elsewhere to better their lives.
Taylor was reacting to the poor remuneration of footballers in the Ghana Premier League, which influences player departures.
"If after training, the top player in a Premier League club has to walk by the roadside while the Team Manager of that team drives past him, how do you convince this player from leaving when he has a deal in Tunisia?" he told Angel FM.
"You're a player in Ghana with your name on radio, TV and in the newspapers. Everyone knows you're a top player but when your mum is sick, you can't help, your wife needs money, you don't have, so what's the use of staying here when another country can change your life."
Taylor was one of the best players in the Ghanaian league in the 2000s, having played for both Hearts of Oak and Asante Kotoko.
The 40-year-old was part of the Hearts side that won a historic treble in 2000 and also won the league with Kotoko in 2003.
JOIN OUR PULSE COMMUNITY!
Recommended articles
Mane ends goal drought as Senegal overcome nine-man Cape Verde
Denmark's Eriksen starts comeback training with Ajax
'Suspend participation in tournaments' - Dr. Kofi Amoah's 8-year plan for Ghana football
Football reacts to Olembe Stadium Cup of Nations tragedy
African football boss blames closed gate for Cup of Nations tragedy
Game's up: Egyptian arrested for taking footballer's place at exam
'Has football gone soft?' – Michael Essien says red card decisions at AFCON are shocking
AFCON quarter-final moved to another stadium after deadly crush
Germany defender Suele poised to leave Bayern Munich - reports