No serious national team can be built around KP Boateng – Kwesi Appiah
Kwesi Appiah believes Kevin-Prince Boateng is very talented but says he's not the kind of player to build a national team around.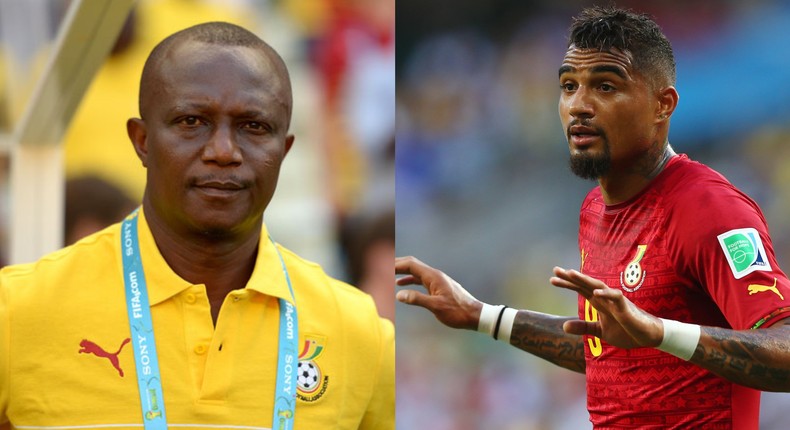 The pair worked together for a couple of years, with Appiah managing the Besiktas forward during the 2014 World Cup.
However, a massive fall out during the tournament in Brazil led to Boateng being sent home after he reportedly disrespected the 59-year-old.
Boateng was subsequently banned from the national team and has since not played for the Black Stars.
In his autobiography, 'Leaders Don't Have To Yell', Appiah said he would have invited the 32-year-old for the 2019 AFCON had he apologised.
He, however, questioned the 32-year-old's commitment to Ghana, insisting no serious national team can be built around Boateng.
Pulse Ghana
"Kevin is a good player, and I welcome his contribution if he can help the team win," Appiah wrote in his book.
"However, it is not lost on me that he has a pattern of choosing to play for Ghana when it suits. A serious national team cannot be built around players who pick and choose when they want to play for the national team.
"And that is true no matter how big a star the player is or how big a club the player plays for."
Appiah is currently promoting his recently launched autobiography, titled 'Leaders Don't Have To Yell'.
The 400-page book is a leadership memoir in which Appiah shares his account of key events during his playing days and his two stints as coach of Ghana.
JOIN OUR PULSE COMMUNITY!
Recommended articles
Barcelona crash out of Champions League as Benfica, Lille and Salzburg reach last 16
Spurs' clash with Rennes postponed after Covid outbreak
Barcelona to 'start from scratch' after Champions League exit
Snow pushes Atalanta v Villarreal to Thursday evening
Man Utd's youngsters held by Young Boys
Gomes strike helps Lille to 'history' against Wolfsburg
Benfica beat Dynamo Kiev to knock out Barca
Lyon docked point for trouble in abandoned Marseille game
Shalulile scores twice as Sundowns survive scare to extend lead