29 Christians return certificates to WAEC for cheating
Most of the them, born again Christians have confessed that they were involved in several malpractices and have returned their certificates to ask for God's forgiveness.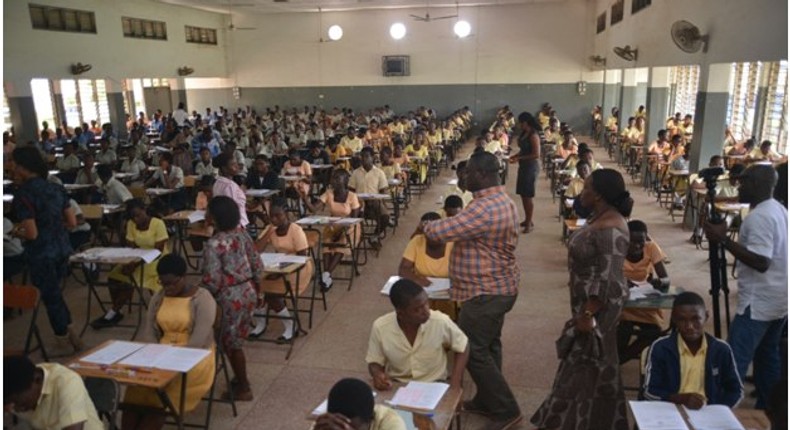 Twenty-nine born again Christians have returned their results slips to the after they had confessed of engaging in examination malpractice.
Twenty-nine people have returned their certificates to the West African Examinations Council (WAEC) purportedly for becoming born again Christians and confessing that they cheated in their examinations.
The now born again Christians have come to believe that the examination malpractices they were involved in at the time they sat for the exams are sinful acts and therefore have decided to tender in their certificates in other to be forgiven by God.
This report came to light during the 62nd National Examination Committee meeting where it was stated that certificates of 29 candidates among results released 32 and 33years ago have been returned.
They further disclosed that there were others which includes three that sat for the examinations in 2000, 2004, 2008, two each in 1992 and 2003 while one certificate each was returned by born again Christians who sat for the examination in 1984, 1985, 2001, 2002, 2005, 2006 and 2012.
However, four certificates each were also returned by Christians who on their own confessed that they cheated while sitting for their exams in 2011 and 2013.
Four certificates by other Christians who apparently were involved in malpractices as candidates in 2011 and 2013 have also been returned upon their confession.
JOIN OUR PULSE COMMUNITY!
Recommended articles
Here are the businesses, bank accounts and properties allegedly owned in Sir John's will
Aisha Modi gets fans talking over flashing nipples in 'Buga' challenge (WATCH)
Why older men date younger women: Here are 5 real reasons
Georginio Wijnaldum: Why I dropped my Ghanaian surname 'Boateng'
Top 10 happiest countries in Africa in 2022
Alphonso Davies breaks up with footballer girlfriend Jordyn Huitema
Thomas Partey steps out with Moroccan girlfriend Sara Bella
Here are the top 10 African countries that smoke the most cannabis
Why do single women find married men attractive for relationships?