Jealousy has engulfed Ghanaians
In a sermon, Dr Otabil said the progress of the country is stagnated because many have resorted to bringing their colleagues down instead of rendering support or tapping into their knowledge.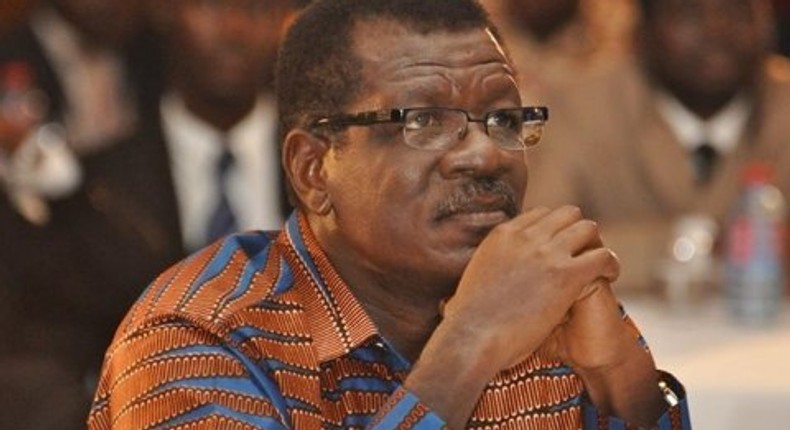 Founder of International Central Gospel Church (ICGC),
According to him, when someone has a breakthrough, the person makes a path for others to follow, a reason it should not create annoyance.
"Jealousy undermines other people's effort and success. In Ghana, it is easy to see a foreigner prosper than to see a fellow Ghanaian prosper. We all complain but we do it. We will comfortably pay a foreigner who has a fractional experience in comparison to the Ghanaian. Nobody will complain. But let one of us have it [be paid such an amount]. And that is why in our country, we don't enjoy the best. We are busy destroying others. We don't know that when one of us rises, he shows us that we can all rise," he said.
"Success is infectious; so is failure. Everybody thought nobody could run one mile under four minutes until Roger Bannister did. And immediately Roger Bannister showed it was possible, everybody started running one mile under four minutes. If we don't allow people to prosper, none of us will prosper," he added.
Dr Otabil mentioned that the reason behind the incessant brain drain is that people are afraid to succeed in Ghana because of jealousy.
"It used to be just witchcraft but now we've burnt the witches they are not effective any anymore. Now it's daylight enemies who write anonymous letters, give wrong information to people about you, who will undermine every step you take, criticise everything you do, destroy your reputation simply because they can't stand your success. What kind of spirit is that?" he queried.
JOIN OUR PULSE COMMUNITY!
Recommended articles
Top 10 African countries with the highest GDP projections for 2023
Top 5 economies in Sub-Saharan Africa to watch out for in 2023, according to IMF
Tanzania joins the list of African countries to sign an oil deal in the new year
Shocking IMF report reveals Angola and Ethiopia to surpass Kenya as top economies in Sub-Saharan Africa
10 wedding gowns on trends for 2023 brides
Aisha Modi reveals her killing job in America that pays extremely well (WATCH)
Court orders lady to pay $80,000 to man for dumping him after he paid her school fees
Nigerian LGBT rights activist being installed chief in Ghana falls off palanquin (video)
Kenya and Tanzania tear down 23 trade barriers hindering their commercial relationship