Social network activates Safety Check after shooting Orlando
Following the shooting in Orlando, Facebook has enabled its Safety Check function for users to announce their safety to their network of friends and family.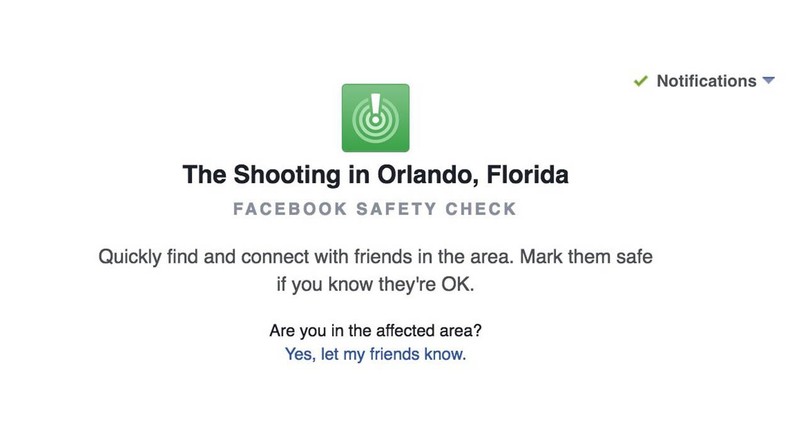 Just as after the attacks in Paris last November, social network
According to many accounts, the Facebook app on their smartphone invited them to send an automatic message to all their contacts. Even desktop versions of the social network offered to send the same message if the browser geolocation had been earlier enabled.
The vast majority of tweets celebrating the use of this Safety Check are mingled with positive remarks and support in the form of hashtags #PrayForOrlando, echoing the previous #PrayForParis.
The Safety Check was used for the first time during terrorist attacks in Paris in November 2015 but had been experimented with during the earthquake in Nepal on 25 April 2015.
Since, the functionality has been used in many other emergencies, such as the floods in Southeast Asia in December 2015 and also during the attack in Brussels on March 22, 2016.
JOIN OUR PULSE COMMUNITY!
Recommended articles
'BBTitans': 2 housemates break one of Big Brother's greatest rules
Ghana's gift to the world: How Idris Elba served the Ghanaian kente at Akwasidae
Veterinary doctor and his team 'fly' as sedated lion suddenly wakes up (video)
65th Grammy Awards: Dentaa Amoateng sells Ghana to the world with the perfect kente outfit
Christian Atsu reportedly missing under rubble after earthquake in Turkey
Ibrahim Mahama to pay for treatment of former NSMQ contestant suffering from bipolar disorder
Christian Atsu not found yet - Hatayspor Vice President
4 sexual fantasies women often have
Video: Christian Atsu's family sings praises to God after footballer's rescue