Toyota is working on robot "guardian angels"
After extensive research on autonomous cars, Toyota is working on humanoid robots capable of taking care of the elderly.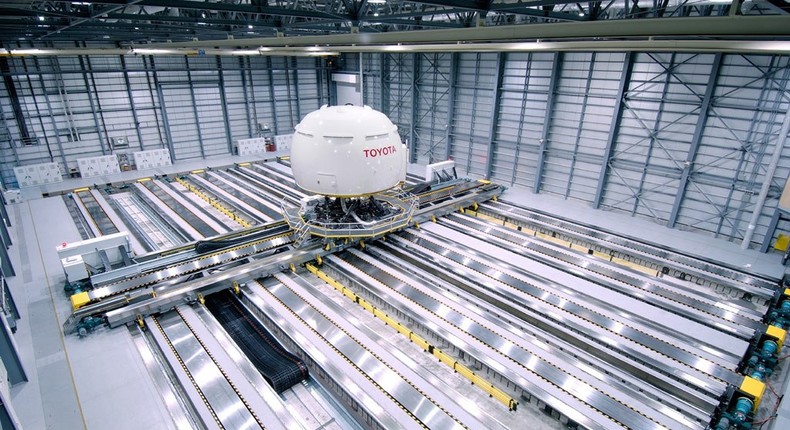 Will the world's number automotive company also become a global giant robots of all kinds?
Toyota is reportedly working on the design of humanoid robots capable of being "life assistants" to take care of the elderly dependency.
In Japan, where the commercialapplications of humanoid robots is spreading, scientists have been working for several years on humanoid robots, which will be able to help the disabled and elderly to move. This type of robot, called to address the lack of personnel for home care of dependent persons, even intended to detect falls, leakage of gas or water, and to contact emergency services or family in case of any problem. The stakes are even higher in Japan, where birthrate is the lowest in the world and where over people over 65 already account for over a quarter of the population.
To serve this need, the Japanese industrial will develops robots that would be sufficiently "sophisticated" and "delicate" to transport elderly people who are unable to move themselves.
Could Toyota become a robot manufacturer?
It's a possibility says Gill Pratt, recalling that the Japanese group has already designed several robots, not only industrial models but humanoids. The company has recently announced their intention to purchase the robotic arm of Google, Boston Dynamics.
Toyota's interest in domestic robots is directly derived from its work on cars heading farther into autonomous cars, according to the vision delivered by the Toyota Research Institute head of research, Gill Pratt.
JOIN OUR PULSE COMMUNITY!
Recommended articles
Court orders lady to pay $80,000 to man for dumping him after he paid her school fees
Actress Benedicta Gafah ties the knot
Guest house boss shoots customer for complaining about malfunctioning TV
10 trending kente styles that took over the 'gram in January
German firm invests Sh350 million in Kenya to make the country a leading distributor of its product
East Africa continues to experience an impressive intra-trade growth trajectory
CHAN 2022: Ghana awarded 3 points, 3 goals due to Morocco pull-out
Missing twins saga: 37 Military Hospital apologises to couple …claims scans were incorrect
Police arrest 34 prostitutes in Tema, court grants each one GHC5k bail