RLG settles debt owed Govt - Attorney General
The A-G's deparment has been tasked by government to retrieve all debts owed by companies implicated in what has become known as the 'GYEEDA scandal'.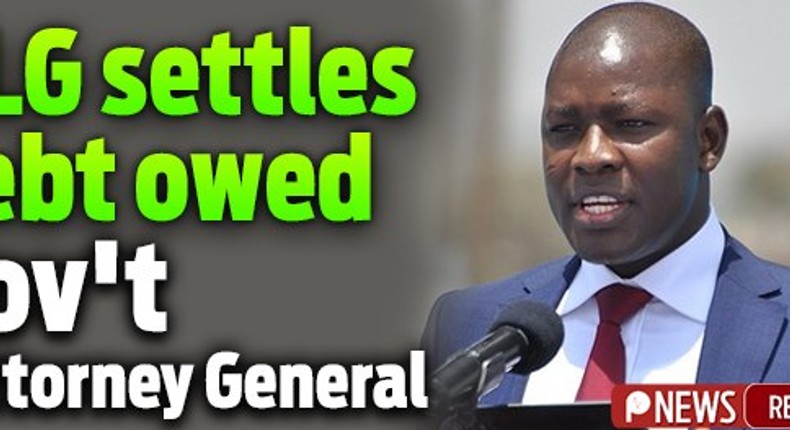 It has been reported that Rlg communications has paid all debts owed the nation with accrued interest.
Accra-based newspaper, the General Telegraph reported that it is in possession of documents from the Ministry of Justice and Attorney General confirming that Agams Holdings has paid all debts.
The newspaper wrote: "Confirming the reports of the refund of monies by Agams Holdings which included Rig Communications Limited, Asontaga Cottage Industries and Craftpro, sources at the office of the Attorney General have revealed that out of a total of ₵61 million debts, Agams Holdings paid ₵55 million with only ₵6 million left to be paid."
RLG received 25.5 million Ghana cedis to train 15,000 youth in technology initiatives but trained only 4,222. Asongtaba also received millions of GYEEDA funds to train youth in smock making, guinea fowl rearing among others but failed to do so.
The companies had been given a year to refund the fraudulently acquired money to the state.
The document from the Attorney General titled, "Rlg communications Limited, Asongtaba Cottage Industries and Craftpro Limited," chronicled how the companies within the Agams Holdings refunded their monies to the state.
"Rlg Communications Limited, Asongtaba Cottage Industries and CraftPro Limited was indebted to government in the total of ₵61,135,981.27 with interest which was as a result of loans that were granted to the three companies for the provision of certain services to the then Ghana Youth Enterprise Development Agency (GYEEDA).
"As at 8th March 2016, an amount of ₵54,913,539.69 has been recovered by the Attorney General. Rig Communications Limited and Asontaba Cottage Industries have made full and final payment of their indebtedness in the sums of ₵7,801,159.18 and ₵45,177,752.60 respectively," the newspaper quoted the A-G's department document.
According to the newspaer, Asongtaba Cottage Industries and Craftpro has issued a cheque in the name of Economic and Organized Crime Office (EOCO) for the payment of the final outstanding balance in the sum of ₵6,222,441.59.
JOIN OUR PULSE COMMUNITY!
Recommended articles
Sista Afia sets tongues wagging with hot and wild bikini photos
Inside the most expensive school in Ghana where kindergarten costs GHc176K a year
Top 10 African countries with the most expensive gas prices in 2022
'Jehovah see house' - Nollywood actress in shock as she tours Jackie Appiah's mansion
Cheddar's son flaunts expensive Richard Mille watch at GIS Prom
GIS Prom '22: Here are all the photos you missed
Here are 5 African countries with the best roads
I'm sorry for accusing my son of assault - Tereo Marghuy
Police did not fire live bullets at Islamic Senior High School students – Ministry of Education