My sex tape nearly ended my career
According to her, the nature of the incident had an effect on her but was able to stand firm after she thought of what should be the ideal thing.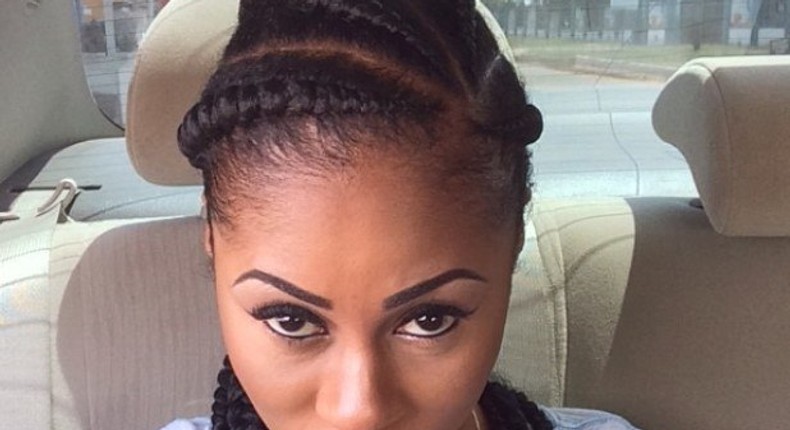 "When it happened, it hit me in a certain way that it made me not want to do music any more. But when I took a month off, I realised that it [music] is that thing that makes me happy so I said instead of looking at it in the negative way, why not look at it in a positive way to redirect me to know what I should and shouldn't do. And it actually made my mind-set really strong, it made me more focused and watchful. It showed me who is real and who is not," the 'Fake London Boy' hit maker told Hitz FM.
Itz Tiffany at the time released a statement that, the man, Frank White was fighting with her over the custody of their son and vowed to bring her down, a reason he leaked those videos which were taken while they were legally married.
"The past few days have been very difficult for me as a person and a musician. Very private and personal videos of mine were wickedly, illegally and immorally circulated on various social media platforms. It is unfortunate that a man I once loved, trusted, shared my life with, and who is the father of my only child is on a path of destruction and is waging a campaign to tarnish my image and damage my person.
"Three videos, two of which are mine, were circulated by my estranged ex-husband. Regrettably, a third video of extremely explicit nature has also been attributed to me when I had absolutely nothing to with the video. I would like to state without equivocation that I am not the lady in that particular video," portions of the statement read.
She however apologised, "to all those whose sensibilities were rightly hurt by those videos" adding that she "played no part in the release of those videos. The only thing wrong was to trust a man I thought I loved and married."
JOIN OUR PULSE COMMUNITY!
Recommended articles
'BBTitans': 2 housemates break one of Big Brother's greatest rules
Ghana's gift to the world: How Idris Elba served the Ghanaian kente at Akwasidae
Veterinary doctor and his team 'fly' as sedated lion suddenly wakes up (video)
65th Grammy Awards: Dentaa Amoateng sells Ghana to the world with the perfect kente outfit
Christian Atsu reportedly missing under rubble after earthquake in Turkey
Ibrahim Mahama to pay for treatment of former NSMQ contestant suffering from bipolar disorder
Christian Atsu not found yet - Hatayspor Vice President
4 sexual fantasies women often have
Video: Christian Atsu's family sings praises to God after footballer's rescue