Police probes destruction of MTN 4G standees
MTN last week launched its 4G services in four regions, making it the only telecom operator offering the service.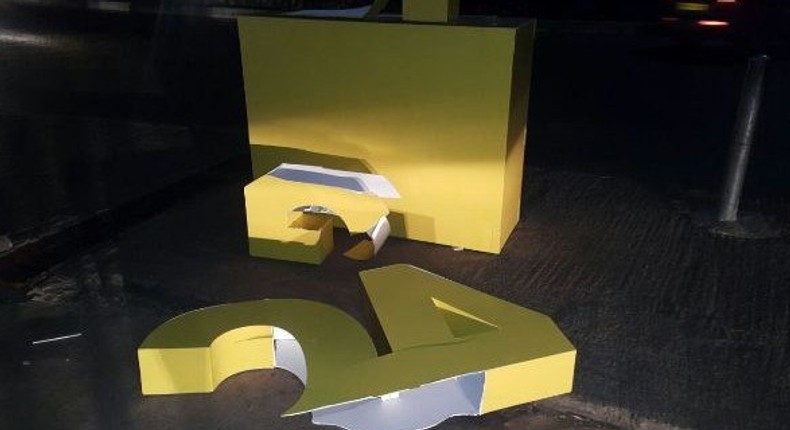 A number of MTN 4G standees in Accra in the Greater Accra Region have been destroyed by unknown persons.
It is unclear whether the act was done by unsatisfied customers or by the company's competitors but police say they have started investigations into the matter.
General Manager for Consumer Market, Noel Kodjogah, said his outfit is collaborating with the police to find the perpetrators.
"We are working with the Police to understand who is behind all this but at the same time we will be on guard by ensuring that we have our guys at where we have placed the standees because this involves a lot of investments," Kodjogah told Citi FM.
Kodzogah prays the investigations will not indict any competitor, adding that if it turns out so, the telecom sector will need to take a sector look at how it portrays itself in the industry.
"I am just praying that our investigations will not prove to the fact that it will be any of our competitors from the other side who are part of this vandalism. If it is, then we should take another look at our stance and the image that we portray in this industry. The telecom sector is one industry that is bridging the gap between the developed countries and us," Mr. Kodzogah said.
He added that the company remains resolute to roll out the 4G services despite the destructions.
"Well if it is an orchestrated attempt to halt us in our drive, then I think they have actually not even scratched the surface or touched any skin of ours because we are very resolute in our plans and I can assure the public on this," he stressed.
JOIN OUR PULSE COMMUNITY!
Recommended articles
'BBTitans': 2 housemates break one of Big Brother's greatest rules
Tailor Elikem Kumordzie gets backlash for comment on Sarkodie's outfit
5 veteran actors we miss onscreen
Ghana's gift to the world: How Idris Elba served the Ghanaian kente at Akwasidae
Nana Agradaa charged for sharing nude pictures of a Prophet
Christian Atsu reportedly missing under rubble after earthquake in Turkey
Ibrahim Mahama to pay for treatment of former NSMQ contestant suffering from bipolar disorder
Video: Christian Atsu's family sings praises to God after footballer's rescue
65th Grammy Awards: Dentaa Amoateng sells Ghana to the world with the perfect kente outfit