Ghana media houses' "disturbing" lack of social media presence
A report looking at Ghana media houses' use of social media says it is a "tad disturbing" to see the outlet not managed effectively, despite the amount of content to share.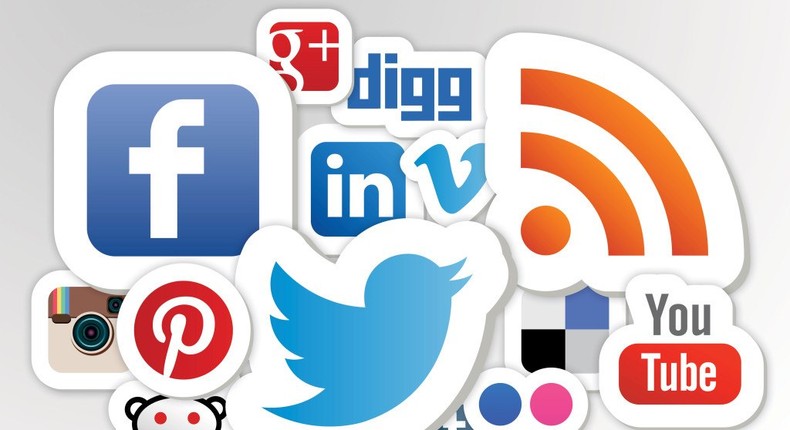 Ghana media houses need to better use social media to reach their audiences, or risk losing them, a report finds.
Penplusbytes, which works to enhance the work of journalists and promote effective governance using technology in Africa, has released its first Social Media Index (SMI) report on Ghana's print, radio and television media houses.
The non-profit organisation looked at a range of media's activity and followings on social media as at February 8th, 2016, and how they used Twitter and Facebook to reach out to and engage their target audience.
The report looked at 37 newspapers found to be in active operation and/or most visible in newsstands. It also looked at 16 out of the 22 TV stations and 309 out of the 390 radio stations currently operating on air.
In checking for the vibrancy of these media entities on social media, the index considered the number of 'Likes' and 'Followers' as key indicators.
Through the report it was emphasised how important social media is to news organisations, presenting journalists with a great opportunity to go about their work of generating and disseminating news while also getting their communities to help in reporting.
"Twitter and Facebook for examples have exploded so much, leaving very little space for comfort for those who pay little to no attention to it," the report noted.
Facebook is the second more visited website, with 2,900,000 users in Ghana, and it was Facebook media houses were more focused on.
There were generally fewer Twitter followers than Facebook across the media houses, which the SMI said could reflect the relatively high popularity of Facebook usage among Ghanaians compared to Twitter, although the latter's usage has gained popularity over the past few years.
The report noted some media houses had huge amounts of followers and worked to keep them updated through social media, but there were many who needed to put more effort in.
The researchers said social media is fundamentally changing the nature of the 'news cycle' and putting more pressure on editors over what to report and when.
"Consequently, newspapers have embraced Facebook and Twitter platforms, and are using it to create an important extra layer of information and diverse opinion."
Out of the 37 newspapers accessed, 20 of them have Facebook pages, however some newspaper publishing companies have more than one newspaper brand, and the company may have one Facebook page for all its papers.
But again, a Twitter presence was lacking - of the 37 newspapers researched, only 6 were found with active twitter handles.
The researchers found many media houses owning various social media platforms have "fallen short in the area of managing those accounts with some of them having last updated their pages in over months and even years,  defeating the purpose for which such platforms are needed."
It was a "tad disturbing" to see social media was not being managed effectively as it "shouldn't be that hard for a media organisation with so much to share by way of content," the report said.
However, it noted more effort was needed to improve Ghana's internet infrastructure which is either slow or costly and has translated into low internet penetration.
JOIN OUR PULSE COMMUNITY!
Recommended articles
Why some people refrigerate their condoms before use
3 things you shouldn't do for a woman you are not married to
Top 10 most rewarding African countries to do business in 2023
Kofi Kinaata's mum melts hearts as she sings rapper's 'Thy Grace' word for word
Challenges mount for Nigeria's $13 billion Trans-Saharan gas pipeline amid Niger coup and financial woes
Why masturbation can be harmful for you
African borrowing costs surge in the international market as a result of attractive US rates
Prophet Nigel is being smart, who is Sherif Black? - Arnold Baidoo quizes
Mr. Drew drops hilarious subtle reaction to Kuami Eugene's claim of writing 80% of 'Case'