Beverly Oh talks moving on from singer
The 'Oya dance' singer, when asked about how love treated her in the past, revealed she's been burnt (by Flavour).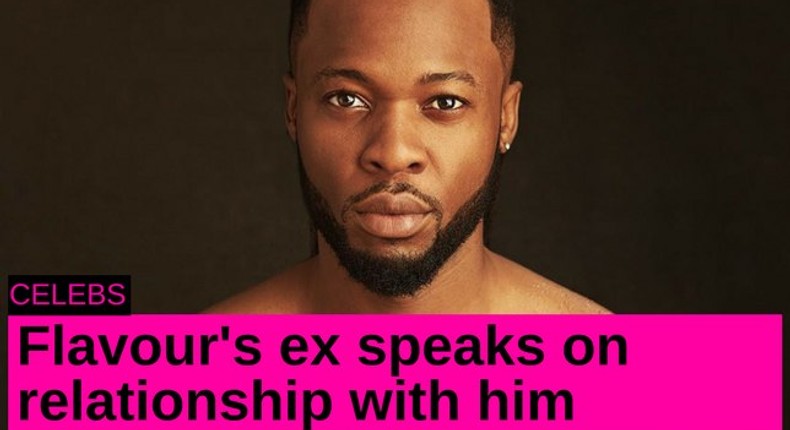 Nigerian singer and ex-girlfriend of Flavour, Beverly Oh, opens up on her past relationship and how she got over it.
When asked about love treated her in the past, the singer said she's been burnt in matters of the heart.
''I've had my share of ups and down. In the past, it's been sweet, it's been bitter. Love is full of different emotions. I gat a new boo,'' Beverly who recently released a new single 'Hold something' told Pulse Celebs.
On how she moved on after her breakup with the music star, ''I focused on something else that I love and that was my music career. I put all my love, my passion, my pain in my project and it just came out great. When things are not going good look for the positive and put all your energy into that.''
On her current relationship with Flavour, ''No, we don't talk at all. It's not bad blood but we don't talk.''
Flavour released his album "Ijele The Traveller" in June. The singer's fifth full-length record, does not stray from all of his other projects.
It is a traditional inspired, romance-Highlife sonorous ride, fitted with variations of his music making ability. Lead single 'Virtuous woman' is in the mold of earlier hits 'Golibe' and 'Ada ada'; formulaic piano ballads designed to draw in hopeless romantics.
There are strong rumours that Flavour is married to his first baby mama Sandra Okagbue. Flavour has however denied this on numerous occassions.
JOIN OUR PULSE COMMUNITY!
Recommended articles
Shatta Wale, Medikal cases adjourned to allow musicians travel outside for concerts
Akuapem Poloo appeals 90-day jail term again
'Hypocrisy' - A Plus descends on Sarkodie for going soft on Nana Addo but hard on Mahama
'We care less if the media supports us or not' - R2Bees
'Didn't You Say Nana Toaso?' - Sarkodie slammed for talking about hardship in Ghana
Emeka Ike to launch Nollywood TV channel
King Promise stuns on MOBO awards red carpet with sneakers that cost over GH8000 (PHOTOS)
'All we ask for is the right environment to hustle' - Sarkodie
Flyboy Geesus releases 'Disturbing Ghana' LP