"I recorded that audio because I didn't trust Amanda" - Rodney
Rodney added, "Amanda's cup is full and now she is looking for someone to blame for it. I just want the world to know the truth".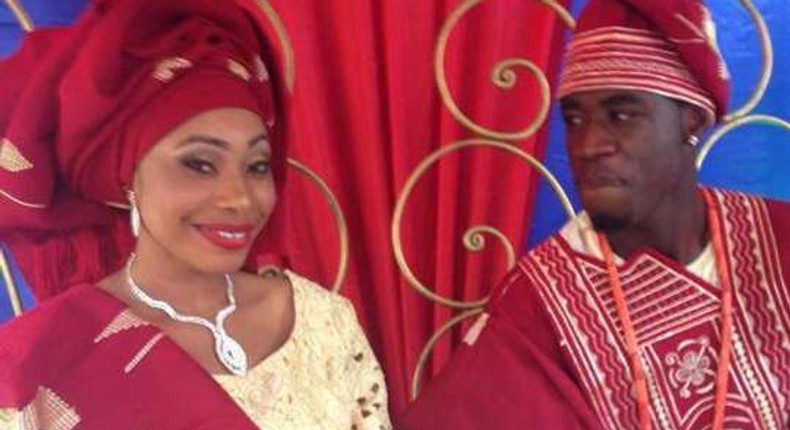 The man in the middle of all the Amanda Acquah scandals has exclusively spoken to Peacefmonline.com.
German based Ghanaian Radio Presenter and Event Organizer, Rodney Aboagye who is friends with both Afriyie Acquah and his wife Amanda have made some shocking revelations as he stated his side of the story to Peacefmonline.com.
Rodney has been accused by Amanda and Afriyie Acquah of being behind Amanda's leaked nude pictures and he is also the gentleman whose voice is heard on the Amanda Acquah viral audio recently.
"Amanda chatted with someone's husband and sent him some nude pictures. This came on Instagram and Amanda went to Chris Vincent of Ghanacelebrities.com to put my name and the name of Afriyie Acquah's ex-girlfriend Jessica accusing us of being behind those pages and leaking the nude pictures which is not true, but they released those information to Ghanacelebrities.com just for damage control and divert the heat on me.
I called them and told them to pull down those false allegations against me so we all have peace or I will go to the media to explain my side of the story and they agreed to pull the story down and even Amanda apologized to me," Rodney narrated.Rodney continued that on Sunday August 23, 2015 he had a conversation with the couple together with Oliver Arthur, Manager and agent of Afriyie Acquah to try and reach an amicable solution.
In the process, the couple became aware that Rodney is in procession of an audio recording between him (Rodney) and Amanda in which Amanda confessed to have had a sexual relationship with Jordon Ayew. According Rodney, the couple didn't believe the said audio recording existed so they asked him to send the now viral audio to Afriyie Acquah's phone and he did.
Rodney added that the couple insisted that for the sake of evidence he should send the said audio to a third party, which was supposed to be Afriyie's mother but she was not too conversant with WhatsApp and social media so his mother instructed and they all agreed that Rodney rather send it to one Major Baah who happens to be Afriyie Acquah's uncle.
"I recorded that audio because I didn't trust Amanda anymore but I swear on my life I never leaked the audio. As at Sunday it was only three of us who had the audio but as to how it was leaked trust me I don't have any idea and they have conveniently gone back to the same Ghanacelebrities.com accusing me of leaking the audio," he said.
Rodney said he would not be surprised if Amanda leaked the audio herself just make their story believable that he is behind all this due to the lots of dirty things that he knows Amanda did within the years behind closed doors."God knows I have no idea how all those pictures and audio went out. Amanda's cup is full and now she is looking for someone to blame for it. I just want the world to know the truth".
Ghanacelebrities.com came up yesterday, Tuesday August 25, 2015 with an interesting conspiracy theory suggesting that the said audio was doctored by Rodney to shame Amanda, but Rodney believes that is another damage control tactics by Chris Vincent of Ghanacelebrities. "I didn't doctor any tape and Chris himself knows that. Yes! I admit I recorded it but I never leaked it and don't even know how to doctor a tape.
It is all an attempt by Chris to do damage control for them but the truth is one and God knows my heart," Rodney revealed insisting that the leaked tape is exactly what he recorded and still has the original copy on his phone. Peacefmonline.com is currently in possession of several audio recordings between Amanda, Rodney and sometimes a third party revealing jaw-dropping information including Amanda's apology to Rodney.Asked what his relationship is with the couple, Rodney said he has been Afriyie Acquah's friend for over 6 years now and at some point he even lived in the same house with him.
According to Rodney, Afriyie Acquah met Amanda through him and has been closed to both of them since they started dating and later got married.Ghanaian soccer star Ebenezer Afriyie Acquah simply known as Afriyie Acquah and his scandalous wife Amanda have been trending for some weeks now over certain private pictures and audio conversations which found it way in the public domain.
In spite of Amanda's controversies with her ex-husband, Business mogul, Kennedy Agyepong of Kenpong Group and Mona aka Hajia4Real prior to their marriage, Afriyie and Amanda got married and painted the 'Romeo and Juliet' picture to the world and enjoyed their peace for a while but that was short lived.Somehow, Amanda's nude pictures she allegedly sent to a married man leaked on the internet and yes! Amanda's name is in the news again and Afriyie's name is dragged along.
Yet, he came to his wife's defense denying that his wife never sent the nude pictures to any married man but she rather sent them to him (Afriyie Acquah) and that it was normal for a distanced couple to exchange nude pictures. He declared his unflinching love and support for his dear wife, Amanda and still held on to the 'Romeo and Juliet' mirage in the face of the public but this would not stop Amanda's unfolding cobwebs.
On Tuesday August 25, 2015, an audio of the same Amanda Acquah (wife of Black Stars footballer Afriyie Acquah) confessing to a friend(Rodney) about having sexual relations with Jordan Ayew and other demeaning information about Afriyie Acquah including his alleged inability to impregnate Amanda went viral.One would only wonder what the midfielder for Italian club Torino and Black Stars, Afriyie Acquah would say about this unfolding story.
Source: PeaceFMonline.com
Recommended articles
Assurance secured, Davido confirms marriage to Chioma
Yul Edochie loses first son with May, Kambili
I am proud of Nana Tornado, we are still friends, Mzbel proves haters wrong [WATCH]
Omotola recounts teenage pregnancy as son picks her up from airport [WATCH]
Shatta Wale writes letter to Tinubu; accepts him as his father over lookalike comments
Getting married to one person doesn't seem normal to me, I won't do it - Wanlov
Stop listening to secular songs if you are a true Christian - Moses OK
ZeeTM drops eye candy visuals for their first Afrobeat jam of the year; Special Feeling
I think it would be cool to marry Ghanaian wife; Basket Mouth says after divorce