'The era of wanting male children is past; daughters have more value now' – Uncle Ebo Whyte
Ghanaian playwright Uncle Ebo Whyte has said the era where parents desperately wanted their children to be boys is long past.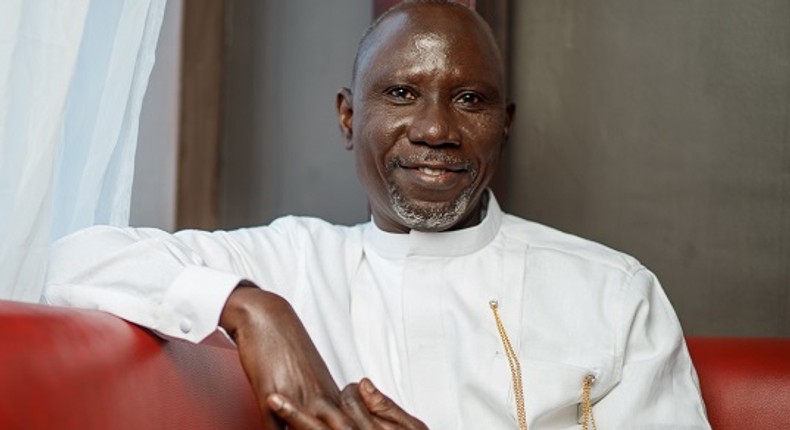 According to the motivational speaker, female children have also proven to be more valuable in recent years.
He explained that the reason why people wanted boys in the years past was because they needed more men to fight their wars.
Wars, he said, are now a thing of the past, adding that females are better caretakers of the home than male children.
"Unfortunately, sometimes we forget the reason why certain things were put into place. So a long time after the relevance of that situation, we are still going by solutions we found to a situation that does not exist anymore," Uncle Ebo Whyte said on TV3.
"In the days when they were intertribal wars, we needed men for wars. So a male child was another soldier. A male child was an insurance policy to ensure that this community would be able to hold its own. And we forget that what the role of law has brought to us is that my property is my property."
Pulse Ghana
He added: "I have always told my adopted sons that given a chance, I would choose a daughter over a son, any day. Because daughters never leave home. Daughters make sure parents are well catered for all their life whether they have the means or not. They pay attention.
"If we are able to equip those girls. If we were able to enable them to become the best that they can be. You would never know pain and suffering for the rest of your life."
As it stands, women form majority of Ghana's 31 million population, according to the 2021 population and housing census.
JOIN OUR PULSE COMMUNITY!
Recommended articles
After 30 years, Michael Blackson finally acquires U.S. citizenship (PHOTOS)
"Always try to get enough sleep" - Knii Lante advises
Ayisha Modi goes naked on IG as she flaunts her newly 'acquired' body (VIDEO)
2022 Grammy nominations: Ghana's Stonebwoy receives 3 Grammy credits
R2Bees give reasons they don't grant interviews
Flyboy Geesus drops two surprise singles; "Otedola" and "Come Over"
Nana Ama McBrown wants her daughter to speak better English than Nana Aba Anamoah (WATCH)
'I wake up and pray that some morons will insult me on radio' - EL replies Mr Logic
Joshua Dwomoh's debut album "After God's Own Heart'' is here