Ghanaian movie AZALI has won 3 awards at the 2018 Africa International Film Festival – AFRIFF held in Lagos, Nigeria on November 18.
The drama movie in languages such as English, Twi and Dagbani  was directed by Kwabena Gyansah who won the best Best screenplay award and stars Ghallywood personalities namely, Ama K. Abebrese, Adjetey Anang, Emmanuel Adom Quaye, the award winning actress Asana and many more.
The movie talks about how  a 14 year old girl (played by Asana) from Northern Ghana must endure life in the slums of Accra and find a way to get back home. The role of Asana is to expose the dangers of child labour, child abuse and child marriage across Africa.
The lead role Asana played where she was called Amina awarded her the Best Female performance.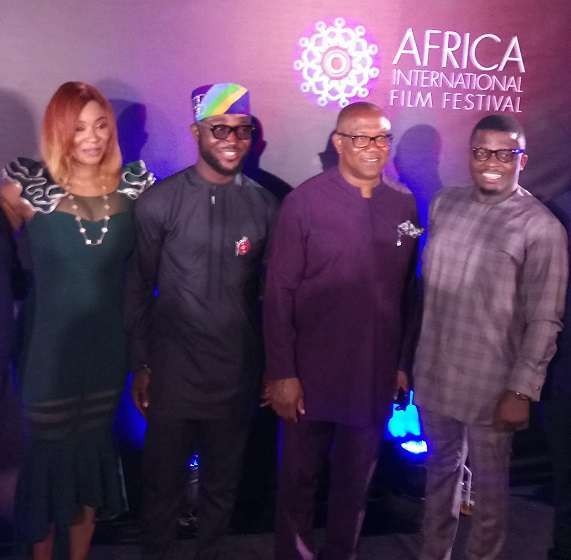 READ ALSO: No bad blood in Kumawood industry - Christiana Awuni
The Africa International Film Festival – AFRIFF is Africa's most vibrant film festival experience. AFRIFF consistently delivers an energetic and exciting hub of reel people making reel connections and has gradually built a reputation for delivering real value.
AFRIFF seeks to offer Awards and monetary prizes in categories such as Feature, Documentary, Short, Animation and Students Short, as well as awards and prizes in Directing, Acting and Screenplay. it also features special awards for Audience choice and a Jury award for the outstanding film.
The event was put in place to bring together all in the film and entertainment industry with the purpose of improving and developing the film industry in Nigeria and Africa.
Below are the winners of this year's AFRIFF;
Best Short
NIGERIA: Coat of Harms by Stanlee Ohikuare
Best Animation
UGANDA: A Kalabanda Ate My School Work by Raymond Malinga
Best play
Belinda Effah at the AFRIFF Globe awards (Instagram/ivoryng)
Best Student Short
RWANDA: Imfura by Samuel Ishimwe
Special Mention
COLOMBIA: Cantadoras. Musical Memories of Life and death in Colombia by Maria Fernanda Carrillo
Play
Michelle Dede at the 2018 AFRIFF Globe awards (Instagram/Michelle Dede)
Best Documentary
SOUTH AFRICA: Ramothopo the Centenarian by Riaan Hendricks
FICTION COMPETITION
Special Mention
Poisonous Roses by Fawzi Saleh
Best Male Performance
SOUTH AFRICA: Ezra Mabengeza in Sew the Winter to My Skin
Play
Uru Eke at the AFRIFF Globe awards (Instagram/Uru Eke)
Best Female Performance
GHANA: Asana Alhassan in Azali
Best Director
SOUTH AFRICA: Jahmil X. T. Qubeka for Sew the Winter to My Skin
Best Screenplay
GHANA: Kwabena Gyansah for Azali
Play
Ajah Enene at the AFRIFF Globe awards (Instagram/Ajah Enene)
Best Nigerian Film
The Delivery Boy by Adekunle "Nodash" Adejuyigbe
Best Feature Film
GHANA: Azali by Kwabena Gyansah
Special Jury for outstanding film
(usually fiction but Jury selected documentary for outstanding achievement overall)
SOUTH AFRICA: Not in My Neighbourhood by Kurt Orderson
Viewers choice award
Kasala