Nigerian man, wife face death sentence in Philippine for selling drugs hidden inside cream
A Nigerian man and his Filipino wife could face the death sentence after they were caught selling hard drugs hidden inside cream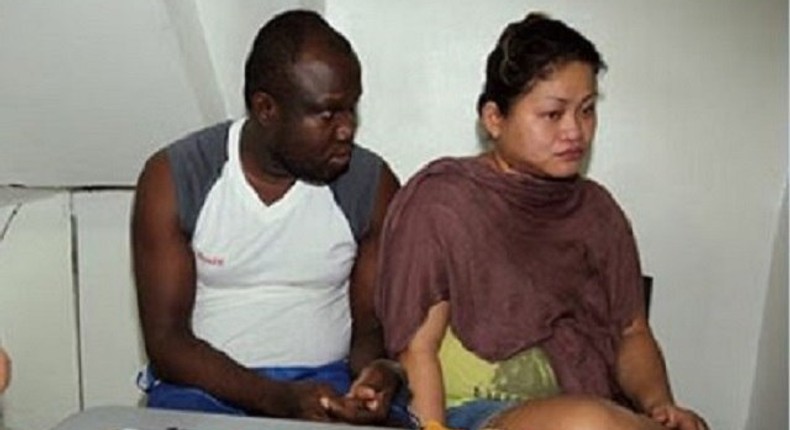 For his ingenuity in stuffing and
According to PhilStar Global, the 36-year-old Aneke and his 33-year-old wife, were nabbed while selling methamphetamine hidden inside a brown container carrying the label of the anti-acne cream, to undercover policemen, and they now face charges of violating the Comprehensive Dangerous Drugs Act.
The Comprehensive Dangerous Drugs Act in the Philippines stipulates the death sentence for drug trafficking in that country. In 2015, the Philippines House Committee on Dangerous Drugs passed and endorsed stiffer penalties, including death, on foreigners found guilty of engaging in drug-related activities in the country.
Onyinyechekwu John Aneke and wife, Lorena Ang
Photo Credit: PhilStar Global
"An Act Adopting the Higher Prescribed Penalty, Including Death, of the National Law of An Alien Found Guilty of Trafficking Dangerous Drugs and Other Similar Substances, Amending for the Purpose Republic Act 9165, Otherwise Known as the Comprehensive Dangerous Drugs Act of 2002."
JOIN OUR PULSE COMMUNITY!