Bystanders amazed as horses wear face masks to avoid COVID-19 (video)
While some people would simply not wear the face masks and follow the other rules prescribed by health experts to avoid contracting the deadly coronavirus, horses understand the need to observe the protocols.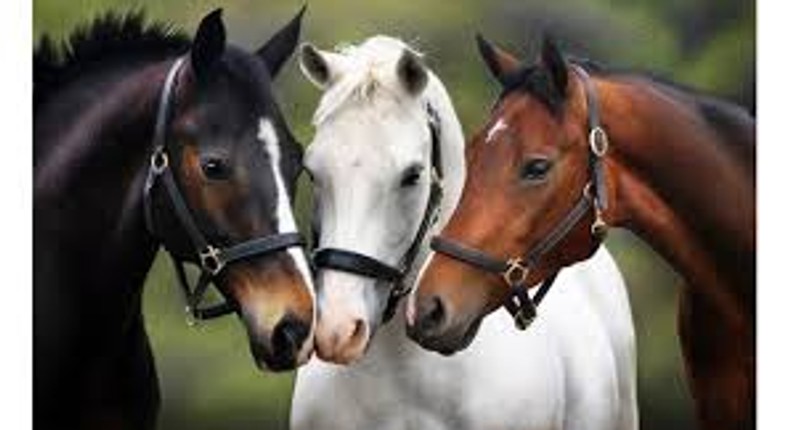 Bystanders at Oslo in Nigeria's Lagos state who could not believe the development are seen giggling while others film the mask-wearing horses.
The masks have been sewn to cover the entire nose and mouth of the horses as the owners who rode on wore similar ones.
Some passersby, who witnessed the odd scene, stood momentarily to allow the 'super' horses march pass.
Watch the video below and take a cue:
JOIN OUR PULSE COMMUNITY!