Teenager kills masked intruder about to rape his mum, only to discover it was his dad
A teenager killed a masked intruder holding a gun to mum's head and was about to rape his mum only to learn it was his dad.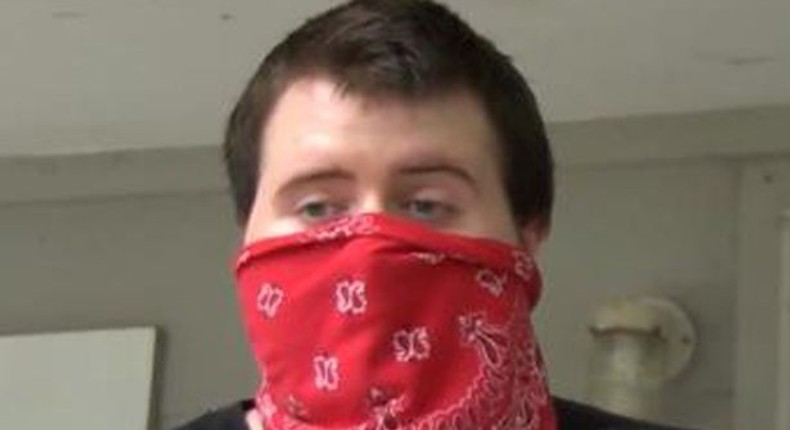 Malachi Heisler shot his father John Heisler after he broke into the house to speak to his estranged wife.
"I had about five to six seconds to make a decision," said the 18-year-old.
"By the time I did recognise him, the decision was made."
Police said Heisler, 46, forced his way into the home, smashing windows as he went, while decked out in full black tactical gear, including a ski mask and thigh holsters
Investigators said they are continuing to probe the incident, however the teenager is not expected to face charges.
The attack came about five months after Malachi's mother, Jolene Andrews, obtained a temporary restraining order against him for another armed break-in attempt.
Pinellas County sheriff Bob Gualtieri said: "When you open the door and you see somebody dressed in all black, in fatigues, with a ski mask on and a gun in your mother's face - he did the right thing."
Heisler before his death was not only prohibited from entering the home, but he was also banned from possessing weapons.
JOIN OUR PULSE COMMUNITY!
Recommended articles
'Go and sin no more' – Court cautions Evangelist for fingering, fondling woman
Police on manhunt for man who raped 90-year-old mother
12-year-old school dropout turns preacher to get money to feed sick father & grandmother
Man storms female MP's bedroom with machete: "He told me to face the wall & say my last prayers"
"Whoever said CS surgery was very painful lied" - Vera Sidika says after giving birth
Ghanaian man says he's lost love for "very beautiful" wife of 7 years who loves him so much
Boy, 13 with disability who crawls over 4 hours to school is among the top 4 in class (video)
My husband's side chick wants him to send her abroad or she'll tell me about her pregnancy - Woman
12-year-old girl single-handedly carries pregnant mom in labour across lake at night to hospital