Wife kills husband, commits suicide for impregnating another woman
A jealous wife in Taiwan has killed her husband and herself because he impregnated another woman.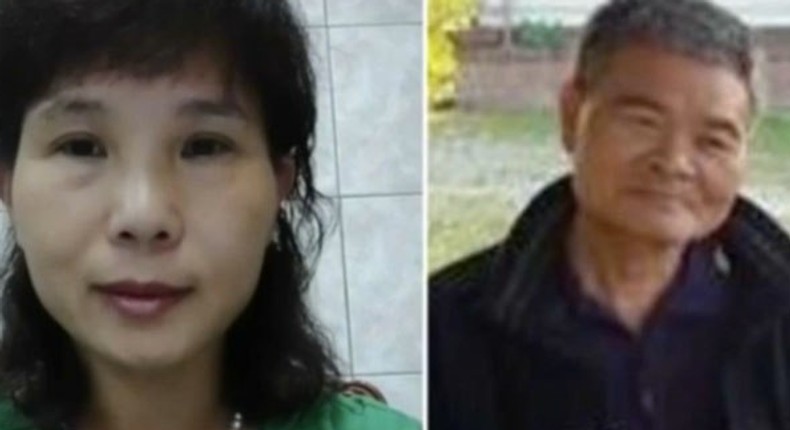 The woman who could not take the fact that another woman was carrying her husband's child, decided to kill him as well as kill herself.
The police were alerted to the scene by one of the couple's neighbors who'd noticed that there'd been no activity within the house for several days and when the officers broke into the home, they found the 56-year-old man dead in his bed after having been stabbed multiple times.
His wife's body was discovered in the bathroom where she had sealed off the door and died from carbon monoxide poisoning.
Police found a suicide note from the woman saying that she had found out about her husband's affair after being contacted by his mistress, whom he'd apparently gotten pregnant.
In the note, she explained that she didn't want to go through the scandal that comes with divorce, so she had to kill him and then herself since she couldn't live without him.
JOIN OUR PULSE COMMUNITY!
Recommended articles
Three Town SHS final year student jailed 4 years for stabbing teacher
Fake Nigerian lawyer who's practised for 10 years arrested during cross-examination (video)
Uneasiness in Uganda's parliament as Speaker vows to name MPs who impregnate and abandon girls
20-year-old lady who sued doctor for allowing her to be born has won the case
Kenyan court grants divorce to wife after husband stopped working, saying it was God's direction
Man arrested and taken to court for stealing Bible
Primary pupils mould blocks to build single room for mum of their mate who died of tumour
Man walks boldly to police, confesses to killing wife and 4 kids: "Detain me for 6 months"
22-year-old lady says she's had 2-year intensive training on kidnapping, robberies and bombs