Carmaker collaborates with Uber, offers free rides in revised 2016 BMW 7 series
Customers can get free test rides in the revised 2016 BMW 7 series, thanks to the collaboration between BMW and Uber.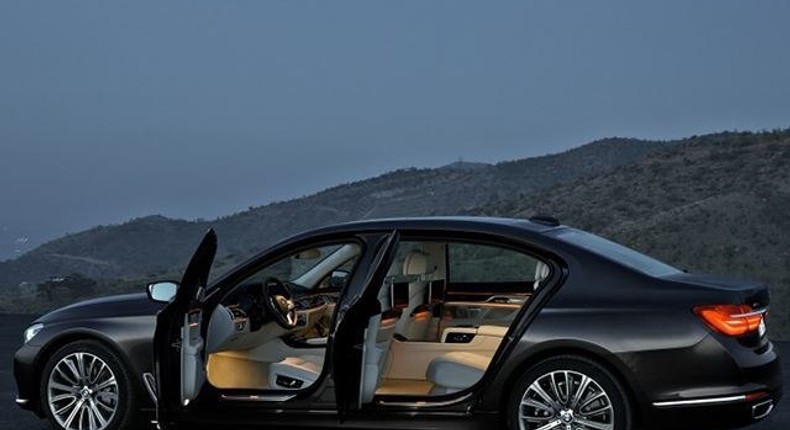 BMW has found a cool way to get customers excited about the revised 2016 BMW 7 series.
It involves prospective customers getting free test rides.
With the collaboration between Uber and BMW, customers only have to order up a ride from Uber, and they get to ride in the 2016 BMW 7 series while the drivers, BMW's own spokespeople, talk about the car's features.
Not much is known about the luxury vehicle other than it's price tag, $82,295(N16m)
Do you think this is a good marketing strategy?
Let us know what you think by taking the poll below.
JOIN OUR PULSE COMMUNITY!
Recommended articles
DIY Recipes: How to make Banana pudding
Birthday girl: 5 times Sandra Ankobiah slayed lavishly on the 'gram
This is why Ghanaian wedding dresses are breaking banks
4 tips to deal with stress on your big day
Dear men, here are 5 things women want you to do in bed more often
Sperm colour: Here's why your semen colour changes and what it means
DIY Recipes: How to make Lemon rice
Sika Osei's style moments we absolutely fell in love with on the red carpet
Here are 5 things no one tells you about sleeping with your bestie