How Crocs, Eni Adeoluwa is celebrating comfort and self-expression in Ghana
Come As You Are is an idea that transcends brands and products. It's about celebrating what makes each one of us unique and encouraging everyone to be comfortable in their own shoes.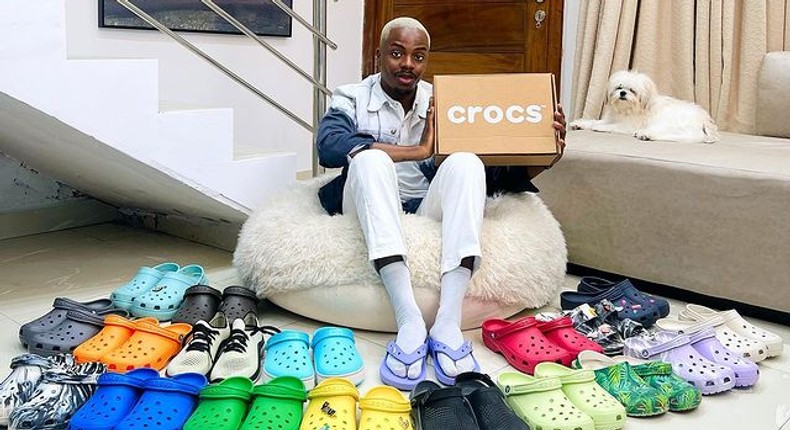 And now, Come As You Are is transcending more borders. Attention Ghana; Crocs has landed!
We live for our fans and community, a beautifully diverse tapestry of one-of-a-kinds from all walks of life and every corner of the world. We stand for those who bravely inspire others to embrace these beliefs.
Through many previous campaigns – from Valentine's Day to all the way to Croctober – Crocs has collaborated with talent across Africa to spread the message of Come As You Are.
And we don't plan on stopping.
To celebrate this message and our arrival in Ghana, our Nigerian brand ambassador, Eni Adeoluwa, will host a brunch in Accra with Ghanaian influencers and tastemakers in the fashion and lifestyle community on Friday 10th March, 2023 at Pomona. We're bringing together diverse individuals who all share a passion for comfort, style, and making the most of life's everyday moments.
The brunch will be an opportunity for guests to connect with each other and, of course, the Crocs brand. It'll be a memorable opportunity for networking, collaborating, and forging creative partnerships.
Eni is a Gen Z magnet known for his fashion-forward sense and style. He will undoubtedly attract some of Ghana's most prominent influencers. But wait, there's more!
Eni and his friends will be doing store visits around Ghana, so make sure you're following his journey. You could become part of the Crocs Nation with your new pair of Classic Crocs, or even snap a picture with our brand ambassador.
Recommended articles
Dating to marry? 5 simple things to consider
The best celebrity pictures on Instagram this week
The best ways to improve your cognitive health
FDA cautions against certain eyedrop brands as 3 die, 8 go blind
Coconut husk: 3 health benefits of this commodity
DIY Recipes: How to make Tubani (Steamed beans pudding)
7 photos that prove Sandra Ankobiah is the ultimate fashion girl for dates
Civil wedding? Here's how to plan this intimate marriage ceremony
The 8 most beautiful cities in Africa