DIY Recipes: How to make fruit salad with milk
Fruit salad with milk is very sweet, creamy, and easy salad to make.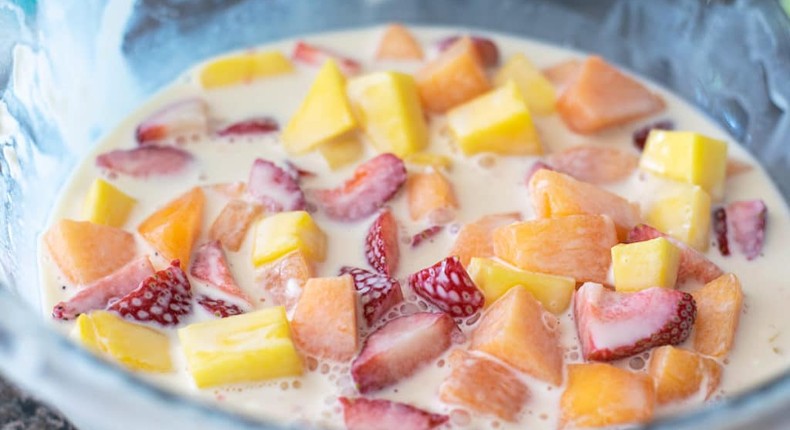 Use your favourite fruits to make this salad.
200 grams of sweetened condensed milk
Wash fruits, cut them and mix them in a large bowl.
In a medium mixing bowl, combine the sweetened condensed milk, heavy whipping cream, and milk.
Whisk until fully combined.
Pour the prepared dressing onto the fruit. Gently fold the fruit and dressing together, until the fruits are fully coated.
Top with more chopped fruit.
Recommended articles
DIY Recipes: How to make soy milk
Planning a wedding? Here are 4 mistakes to avoid
Low sexual satisfaction can make men have memory decline - Study
Menstrual hygiene: Here's how to wash your period panties properly
DIY Recipes: How to make cornmeal doughnuts (Awiesu)
For women: 4 simple tricks to make a man fall in love with you
10 trending Kente styles that took over the 'gram in May
Study shows men have been peeing wrong; they ought to sit and not stand
Here are the number of times you need to try to get pregnant, according to research