DIY Recipes: How to make pawpaw smoothie
Here's a way to switch your pawpaw recipes.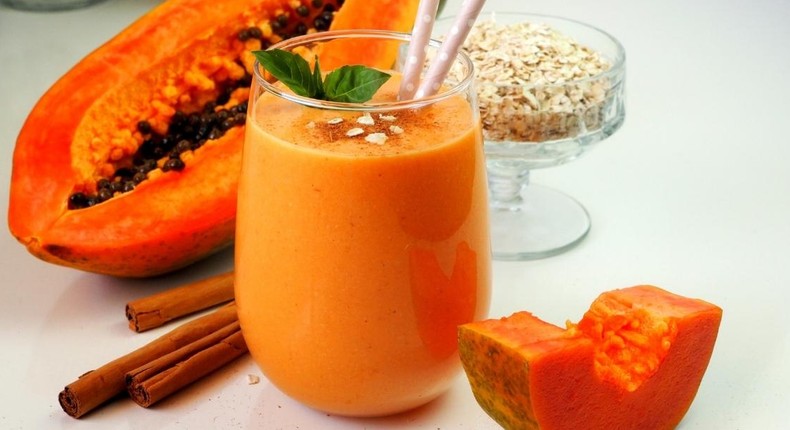 This smoothie is very delicious and healthy.
1 large ripe papaya (about 4 cups chopped)
3 tablespoons freshly squeezed lime juice
1/2 teaspoon pure vanilla extract
Peel the papaya using a knife or vegetable peeler.
Cut the papaya in half lengthwise and remove the seeds.
Place the papaya chunks, milk, lime juice and zest, sugar, vanilla, and ice into a blender or food processor.
Mix on high speed for 20 to 30 seconds until the mixture is smooth and thick.
Pour the smoothie into tall frosted glasses. Garnish with lime wedges and serve at once.
Recommended articles
DIY Recipes: How to make soy milk
Planning a wedding? Here are 4 mistakes to avoid
Low sexual satisfaction can make men have memory decline - Study
Menstrual hygiene: Here's how to wash your period panties properly
DIY Recipes: How to make cornmeal doughnuts (Awiesu)
For women: 4 simple tricks to make a man fall in love with you
10 trending Kente styles that took over the 'gram in May
Study shows men have been peeing wrong; they ought to sit and not stand
Here are the number of times you need to try to get pregnant, according to research