Diy Recipes: How to make Tiger nut drink
Here's a healthy recipe to quench your thirst.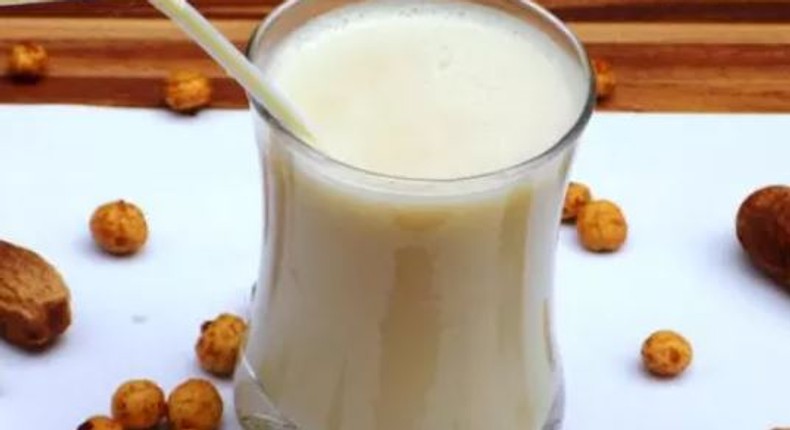 This recipe is made of tiger nut and ginger extract.
Pour the tiger nuts into a blender, add ginger, water and blend into a smooth mixture
Pour into a bowl, add sugar, stir, cover and let ferment overnight or let it sit for 24 hours
Strain into a bowl, add dark rum and stir in, transfer into a jar or bottle and refrigerate till chilled
Tigernut and ginger drink ready. Serve chilled or on ice.
Recommended articles
DIY Recipes: How to make beef turnover
G-strings: Here are 3 surprising risks of wearing them regularly
Roselyn Ngissah's birthday style is a lesson for plus-size women
What breakfast is like in 7 African countries
Valentine's Day gifts: 7 special things to buy for your partner
5 sexy Valentine's Day outfit inspired by Kim Oprah
Honey: 4 simple ways this superfood can help in weight loss
Wedding guest: 6 Natalie Fort outfits that are wedding perfect
DIY Recipes: How to make Kokonte flour at home