How to prepare honey chicken khebab
Pulse daily DIY recipe teaches prospective chefs how to prepare healthy, Ghanaian dishes in a simple way.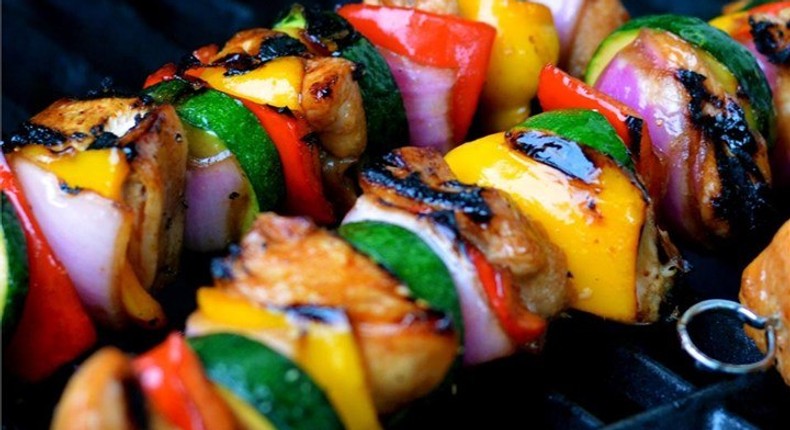 Vegetable oil
Honey
Soy sauce
Ground black pepper
Skinless, boneless chicken breast halves - cut into 1 inch cubes
Cloves garlic
Onions, cut into 2 inch pieces
Red bell peppers, cut into 2 inch pieces
Skewers
JOIN OUR PULSE COMMUNITY!
Recommended articles
How to make crispy and creamy doughnuts in your kitchen
DIY Recipes: How to make Chicken cheese sandwich
Celebrating Menstrual Hygiene Day - Are we committed to creating a period friendly Ghana?
How to make love: 7 best tips to have incredible rainy season sex
A review of Serwaa Amihere's outfits for 'The Next TV Star' 2022
For women: 5 best tips to be incredibly good in bed for your partner
Nipple discharge without pregnancy? Here's what it means and remedies
Meet Robert Augustus Abban, man behind most jaw-dropping events photos online
Why South Korea is the plastic surgery capital of the world