How to prepare Ghanaian palm nut soup
Pulse daily DIY recipe teaches prospective chefs how to prepare healthy, Ghanaian dishes in a simple way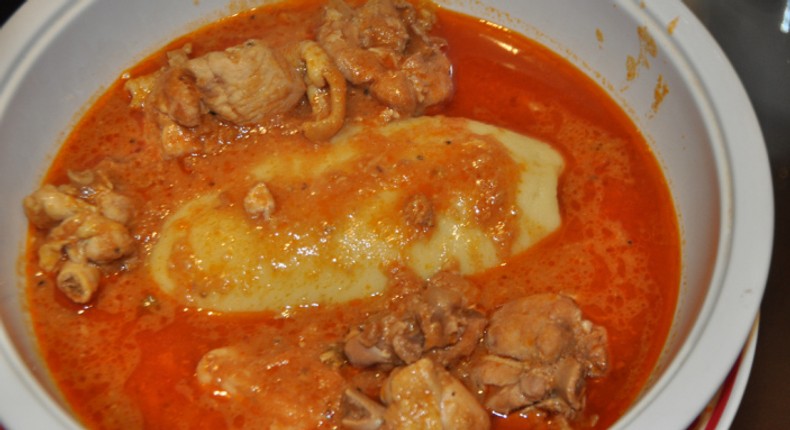 How to prepare palm nut soup
Blend the onion, ginger, and garlic
In a large saucepan, transfer meat, add onion mixture, salt, and other spices.
Steam meat over medium heat for 4- 7 minutes and add your palm nut paste.
Add water depending on the thickness you want.
Stir in your pepper, fresh tomatoes, and onions, after 3- 5 minutes removed from soup and blend until smooth.
Add the tomatoes mixture to the soup and stir.
Add your smoked or salt fish and allow to cook.
Taste for salt and serve with rice or fufu.
Get our Top Stories delivered to your inbox
Recommended articles
DIY Recipes: How to make Werewere soup
The best celebrity pictures on Instagram this week
For men: 4 sexy phrases that drive women wild in bed
How to plan your first international vacation in Ghana
Cold and flu are common in cold weather, here are some home remedies
Top 7 foods that fight STDs
These 7 beautiful places in Lagos are exactly what you need to make your Instagram page pop
DIY Recipes: How to make Beans stew with fried plantain
For women: Here's how to shoot your shot if the guy is shy, not forthcoming