How to prepare spicy turkey balls
Pulse daily DIY recipe teaches prospective chefs how to prepare healthy, Ghanaian dishes in a simple way.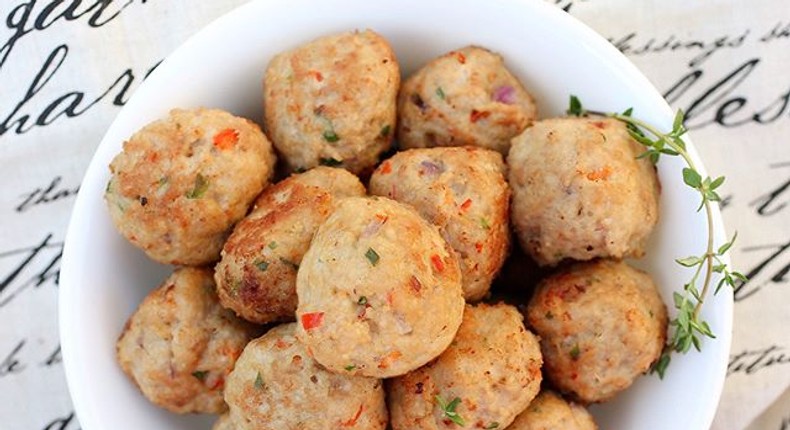 1/2 cup Italian breadcrumbs
1/4 cup thinly sliced baby spinach
2 tablespoons onion powder
2 tablespoons garlic powder
Preheat oven to 375 degrees F (190 degrees C).
Combine turkey, bread crumbs, spinach, egg, onion powder, and garlic powder together in a bowl.
Roll mixture into palm-sized meatballs and place 2 inches apart on a baking sheet.
Bake in the preheated oven until no longer pink in the center and outside is browned, 15 to 20 minutes.
Get our Top Stories delivered to your inbox
Recommended articles
Stylish corporate workwear looks to rock this week inspired by Salma Mumin
For Ladies: 7 must-do things before you put on makeup
Pull out: Things to know if you're using this method as birth control
Cornflakes: Here are 5 side effects of consuming this food excessively
4 foods that make your butt bigger naturally
DIY Recipes: How to make Sausage salad
The best celebrity pictures on Instagram this week
Hair extensions may pose a fire hazard
Bad date? 3 sneaky ways to escape from this uncomfortable situation