Some of the most popular Nigerian girl names and their meanings
Naming your baby can be very tedious. This list of popular Nigerian girl names can make naming your baby less tedious.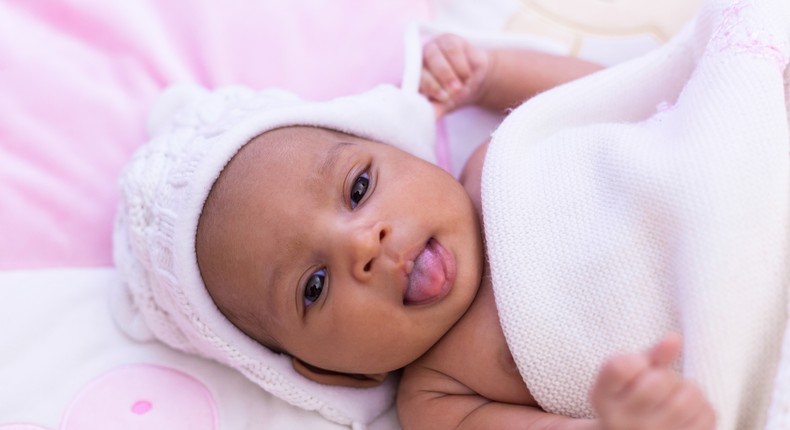 Here is a collection of some popular Nigerian baby girl names to help you make a better decision.
Igbo Girl Names
Adaeze – the king's first daughter
Adamma – Beautiful first daughter
Adaego – the first daughter who brings wealth or riches
Chioma – good luck or Good God
Ifeoma – the beautiful or good one
Ifeyinwa – nothing can be compared to a child
Pulse Nigeria
Yoruba Nigerian Girl Names
Abebi - We beg for her to caress her
Abike - Give birth to the child and care for the child
Abiose - Born into the first day of the week (Sunday)
Bolade – honour will arrive
Omolara - Children are kin
Omosalewa - A Child selects what home to be born into
Omosunsola - The Child moves nearer to wealth
Aderonke - The crown has something to pamper
Olanrewaju - Wealth is my future
Adewonuola - The crown has entered into wealth
Adetutu - The crown is calm/soothing
Adesewa - The crown brings forth beauty
Adenike - The crown has the care
Adejumoke - The crown unites to pamper
Adejoke - The crown will pamper us together
Adefoluke - The crown pampers with God
Adefolake - The crown pampers with the wealth
Adebukola - Royalty added to the wealth
Adebimpe - The crown gave birth to me completely
Abosede - Born into a new week
Damilola – blessed with remarkable riches
Olabisi – my joy has been multiplied
Tifeoluwa – it is the will of God
Yetunde – mother has returned again (or reincarnated)
Titilayo – eternal happiness
Folashade – make wealth a crown
Damilola – blessed with remarkable riches
Bimpe - elegant and beautiful
Abimbola – born into riches
Abiodun – born on the day of a festival
Adelola- crowns bring honour
Ekundayo – my sorrows have turned into joy
Enitan – the one whose birth inspired a story
Fehintola - lean on wealth
Hausa Girl Names
Aisha- living, prosperous
Latifah- gentle, kind, refined
Halimah- safe, sound, health
Zahrah- flower, blossom, splendour
Efik/ Ibibio Popular Nigerian Girl Names
Pulse Nigeria
Aniekan – who can win God
Abasifreke – God will never forget me
Idoma Popular Nigerian Girl Names
Pulse Nigeria
Elakeche - World's mystery
Enajemete - These are also girls
Enayi - Mother of Children
Enekole - Mother of the family
Enewa - Mother of a multitude
Igweye - The people felt joyous about something
Ijewoda - Money brings pride
Iyowoichofe - God has a greater plan
Nmakani - Too much Surprise
Obiabo - Generous or Giver
Ochejife - A person is worth more than money
Odaleko - There's a season for everything
Ogodo - Mother of all mothers
Ogwa - Plenty or Abundance
Oloha - A blessing bearer
Olohi - Righteous or Good person
Olotuche - Faithful person
Onyabahi - Luxurious woman
Onyaechi - Wife of gods of the Land
Onyeche - Nobody wants to be relegated
Onyechi - Charming wife or Wife of charms
Onyeje - Who knows tomorrow?
Onyejeche - Who knows the world
Onyeyibo - Beautiful child
Onyikpechi - Daughter of harmattan
Onyiloko - Woman of strong virtues
Oofuni - God's grace is not gotten by force
Owagoyi - Only God can give a child
These popular Nigerian girl names are well-known all over the country. Go ahead and pick a suitable name for your baby girl.
JOIN OUR PULSE COMMUNITY!
Recommended articles
Bridget Otoo ties the knot in beautiful traditional ceremony [Photos/Videos]
DIY Recipes: How to make Potato chips at home
4 things you can do with semen aside from sex and making babies
The best celebrity pictures on Instagram this week
How to plan a GH¢300 date in Accra
Why you're so intensely horny on your period
DIY Recipes: How to make Custard ice cream
Hajia 4Real just nailed the perfect look for a bride in gorgeous kente outfit
Morning s*x: How it benefits you, adds spice to your relationship