The government has cancelled the monthly allowance scheme for boards, councils, and their members.
A statement from the Finance Ministry said boards and councils will now receive sitting allowances ranging from GHc2,500 per chairman per sitting to GHc1, 200 depending on the category of the committee.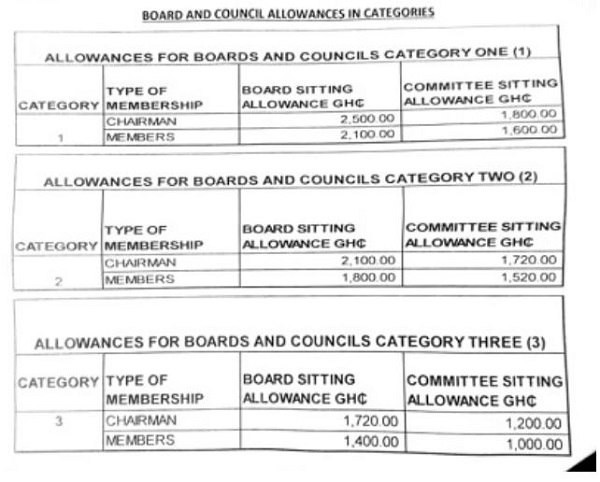 READ MORE: Here are the sitting allowances for board members of public institutions
A member of the committee will also now earn GHc2,100 and GHc1,000 depending on the category of the committee.
"By this approval, all monthly allowances to boards and councils are no more applicable in the public service.
"These are part of the harmonized and standardized sitting allowances for Boards and Councils, Statutory and Other Committees in the public service," the communique said.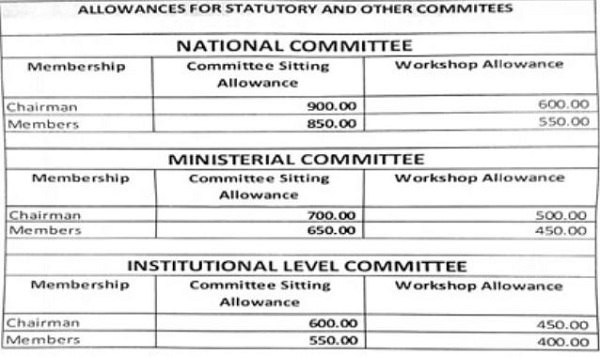 Also, the chairmen of National Committees will be making at GHc 900 per sitting while members will henceforth take home GHc 850 per sitting.
On Ministerial committees, the chairman will be making GHc 700 whiles members of committees will be taking at least GHc 650.
READ MORE: Finance Ministry approves new allowances for boards, councils and members
The chairmen for institutional level committees will also receive GHc600, while members will make GHc550.
Finally, the chairmen of the various committees will now take between GHc 600 and GHc 450 as sitting allowance, whiles members will receive between GHc 550 and GHc 400.