Central bank takes 68.8 percent of Budapest bourse
Hungary's central bank said on Tuesday it had bought a 68.8 percent stake in the Budapest Stock Exchange, an intervention into financial markets it said was designed to help companies obtain capital and aid growth.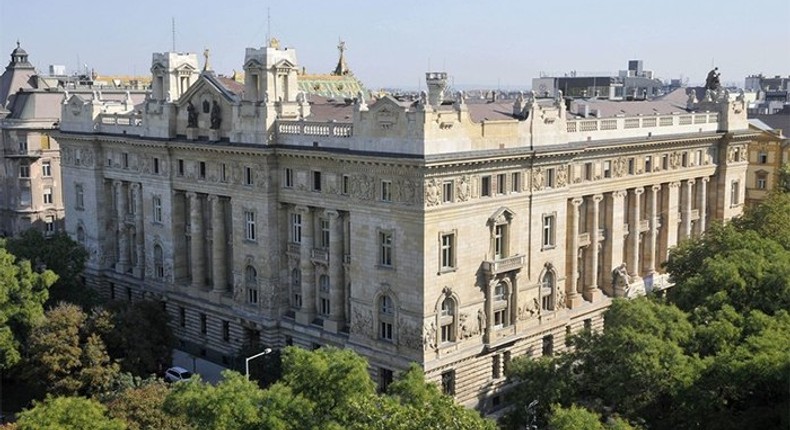 The stake came from Austria's CEESEG AG and Osterreichische Kontrollbank AG.
"The number of new issuances and turnover have fallen to such a degree that today the capital market no longer fulfils its role, thus, intervention by the state became unavoidable," the central bank said in a statement.
National Bank of Hungary, under chairman Gyorgy Matolcsy, a close ally of conservative Prime Minister Viktor Orban, has unveiled a number of programmes in recent years to aid Orban's pro-growth policies.
The bank said in a statement it bought the stake at 3,550 forints per share, or 13.2 billion forints ($45 million) altogether, boosting its stake to 75.8 percent.
The central bank expects to close the transaction in the middle of December, pending competition authority approval.
"The fundamental economic role of the Budapest Stock Exchange is to provide the domestic enterprises with an opportunity to raise capital," the central bank said.
"In recent years the domestic capital market has fulfilled this role as a member of CEESEG, the regional stock exchange alliance, to a lesser and lesser degree," it said.
The central bank said it would implement a number of reforms to provide incentives to issuers and investors on the stock market.
Vice Governor Marton Nagy said the bank would draft a detailed strategy for the stock market by early 2016 with a goal of boosting the capital market and added that the (bank) might exit as an owner once the bourse fulfils its role.
"We would like to avoid either the credit market or the capital market dominating," Nagy said. "Diversification is what we desire, when there are problems on one market the other is easily accessible."
He said the Budapest Stock Exchange itself might be listed on the exchange, but did not say when that was likely, adding that first the capital market needed to be developed significantly.
"Both in the euro zone and in America the central banks can aid economic growth and cleanse the market by purchasing certain capital market products, but to be able to do that we need a functioning capital market first," he said.
JOIN OUR PULSE COMMUNITY!
Recommended articles
Accra is the second most expensive city in the world – Survey reveals
Transport fares may go up soon - GPRTU hints
Mahama won the 2020 elections but it was "shamefully stolen" – Chief
NPP is considering Ursula Owusu as running mate for 2024 elections – Kwesi Pratt
It was nonsensical to misinterpret Mahama's 'do or die' comment - Chief
Our culture doesn't accept LGBTQ+ - Nana Addo told
Ghana's ambassador to Italy dies of heart attack
Ghanaian graduates are miseducated; they only attend school for certificates – Joe Wise
Police arrest notorious armed robbery and murder suspect in Adeiso