The CEO of
According to him, those who engaged in the protests have denigrated his name and brand.
READ ALSO: Govt won't pay Menzgold customers' locked up cash – Finance Minister
Menzgold has been in the news in recent times following the company's troubles with state regulatory bodies over its operations.
Subsequently, there have been several protests by customers who have their monies locked up with the company.
On Tuesday, there were fresh protests by aggrieved customers who marched through the principal street of Accra, starting from the Obra Spot and ending at the Accra Hearts of Oak Park.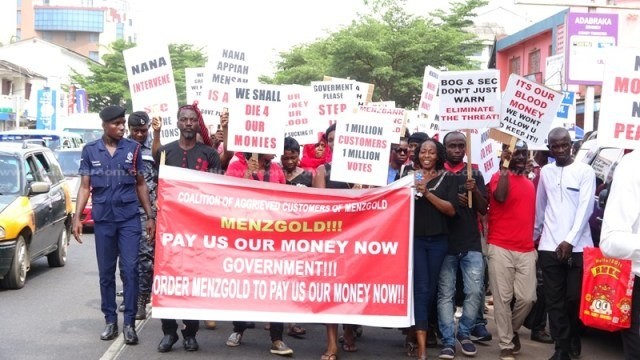 The demonstrators pleaded with the government to intervene to get Menzgold to refund their investments.
Reacting to this, Nana Appiah Mensah said the protestors have fallen for "misconceptions" instead of remaining resolute.
He further expressed disappointment at the actions of the customers, saying that have denigrated his name and brand.
READ ALSO: 'Even BoG employees invested with Menzgold' – Finance Minister reveals
"Instead of us being resolute, you've fallen for the misconceptions and further denigration of my name & the brand. We shall do the needful now. God knows we defended our collective cause. #Hail! Menzgold Global," the Menzgold CEO said in a Twitter post.
Meanwhile, the Finance Minister, Ken Ofori-Atta, has categorically stated that government will not refund any monies to customers who have their investments locked up with Menzgold.