What an increase in U.S interest rates means to Ghana
In today- Wednesday's meeting , however, analysts believe that the rates will most likely increase given pressures of inflation hikes.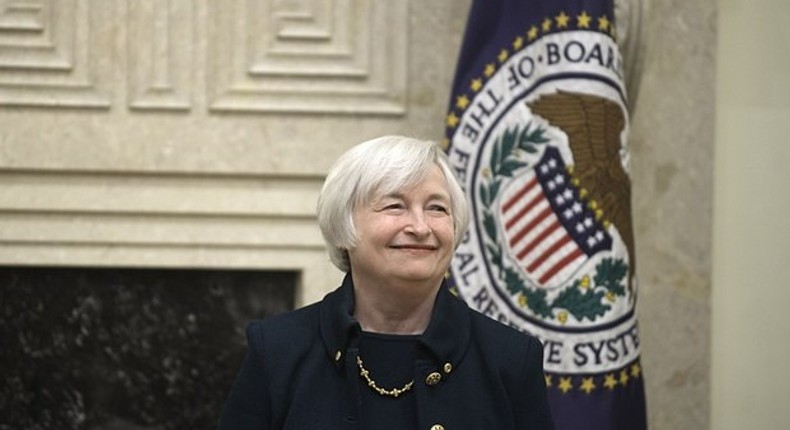 The American Federal Reserves is likely to raise its interest rates for the first time since 2006.
In September, the Reserves' Monetary Policy Committee met to review the rates but maintained it at 0%.
If the rates are increased it could have some bearings on exchange rate pressures for Ghana as well as availability of investor-credit  as investors will much rather invest in the U.S than emerging markets.
Head of the Banking and Finance Department at the University of Ghana Business School, Dr. Godfred Bokpin says the Ghana Cedi will further worsen the burden of the cedi.
" We have now resorted to borrowing as a much source of dollar influx onto the local market as a means of strengthening the cedi. Unfortunately for us, if the U.S Federal Reserve increases the rates those funds will come at a much higher price"
Ghana already has been getting high rates for its latest domestic and international bonds.
The country got a record high of 10.75% in its last 1 billion dollar- Eurobond and another record high of 9.5% for a 500 million Ghana Cedi- domestic bond.
" The last time we went on the Eurobond market, we got an interest of 11%. If the U.S market becomes more than attractive to investors, Ghana will have to pay much higher for credit, and that will certainly be  higher than 11%."
Meanwhile, head of global market research for Barclays Bank, Razia Cann says a rise in U.S interest rates will be dire for African markets.
" It will be difficult for African markets if the U.S tightens its rates. The dollar will be become much stronger and all other world currency will be under immense pressure. That will not be good for sub- saharan markets including Ghana"  she says.
JOIN OUR PULSE COMMUNITY!
Recommended articles
NPP to hold national executives elections on July 14-16
5 fire incidents recorded so far in January 2022
Government will make "shameful U-turn" even if E-levy is passed - Sosu
Bagbin jets off to Dubai for another medical review, set to return March 4
E-levy will worsen financial conditions of Ghanaians – Dr. Duffuor
Ghanaians should support us to pass 1.75% E-levy to create jobs – Afenyo-Markin
Accept e-levy or we go back to the IMF – Ken Ofori-Atta pleads with Ghanaians
Nana Addo donates GH¢100,000 to Apiate Support Fund
Veteran journalist Kwabena Yeboah joins Adom Otchere's GACL board