Major roads in Accra closed for Independence Day
A statement released Sunday by the Motor Transport and Traffic Department of the Police has announced at some major streets in Accra will be closed for the Independence Day.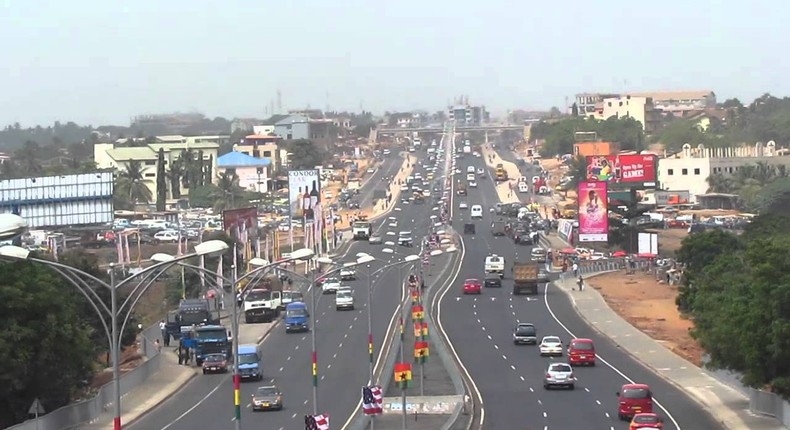 Some major roads in Accra have been closed for todays [March 6, 2017] Independence Day celebration, the Police have announced.
"No vehicle would be allowed to park at unauthorised places or drive through these road blockages. Security vehicles and vehicles carrying dignitaries would be allowed after through checks," a statement released Sunday by the Motor Transport and Traffic Department of the Police said.
"Towing cars would be available to tow any abandoned disabled or wrongly parked vehicles at the event grounds and owners surcharged," the statement added.
The roads expected to be closed on March 6 are published below.
28th February Road from the CEPS Headquarters to Castle Road Junction
Osu Cemetery Traffic Light on the Lokko Street
Castle Road from AU Circle to Osu Cemetery Traffic Light
Starlet 95 Road will be closed at the Ministries Traffic Light Intersection
The following traffic diversions were also announced:
Traffic from the 28th February Road emanating from La, Labone, and Osu heading towards the Central Business District will be diverted unto the Salem Avenue at the Castle Traffic Light to link up with the Oxford Street.
Traffic from John Evans Atta Mills High Street towards Black Star Square shall be diverted unto the Liberia Road at the CEPS Headquarters traffic light towards the National Theatre Traffic Lights Intersection
Motorists from Lokko Street towards the Castle Road should use Ajumaku Street and Oxford Street
Traffic from AU Circle towards the Castle Road through Osu Cemetery Traffic Light shall be diverted unto the Abdul Diouf and King Hassan Roads to link with Gamal Abdul Nasser Road in front of Ghana Institute of Journalism.
The statement further indicated that "vehicles with appropriate anniversary embossed with  stickers such as Red, Gold and Green will be allowed to park at the Black Star Square arena."
The following areas have also been earmarked for car parking at the event:
The forecourt of the State House
The International Conference Centre
The Osu Cemetery car park
The Accra Sports Stadium car park
JOIN OUR PULSE COMMUNITY!
Recommended articles
Ghana can turn into the new Jerusalem with the National Cathedral – Ofori-Atta
YouTuber jailed for 6 months after deliberately crashing plane for views
Catholic priests should be castrated to stop paedophilia, sodomy, rape – Bridget Otoo
How Ghanaian solo armed robber, 'School Fees' entered victim's house with ladder [Video]
Aisha Huang's sentence was on crimes committed in 2015 -Deputy Attorney General
Govt releases GH¢20m to settle capitation grant arears
CJ sacks judge for 'sexual exploitation, malicious prosecution' in divorce case
Mahama is part of the reasons Ghana's galamsey fight has been unsuccessful – Akomea
UK introduces tougher visa rules on regular migration