Burning excavators: Stop the lawlessness - Sammy Gyamfi tells Nana Addo
The Communications Director of the National Democratic Congress (NDC), Sammy Gyamfi, has said President Nana Addo Dankwa Akufo-Addo is perpetrating illegality because there is no law that warrants or mandates the burning of excavators in the small-scale mining sector.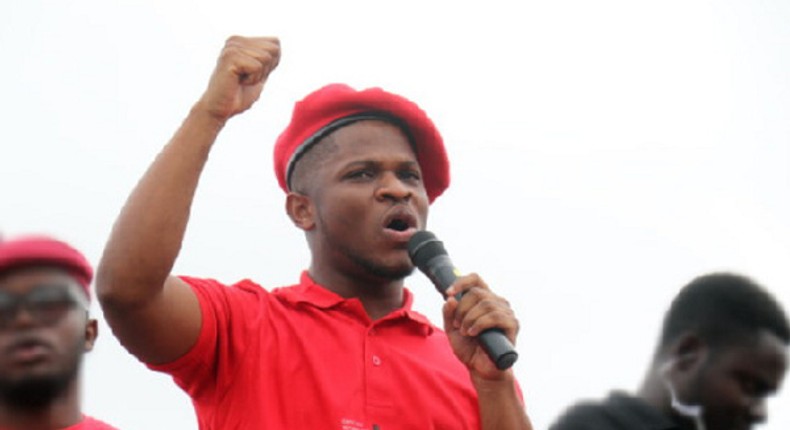 The President has endorsed the destruction of excavators being used for illegal mining popularly known as galamsey in the country.
According to him, the destruction of the equipment being used to pollute water bodies and destroy forest reserves will not cease till the criminal acts are halted.
He has therefore challenged those who think otherwise to go to the court of law.
Speaking at a sod-cutting ceremony for the commencement of a Law Village Project in Accra on Wednesday, May 26, 2021, Nana Addo said "I say with all the emphasis at my command, that no rights can accrue to or flow from the criminal venture of galamsey. The equipment which is being used for an illegal or criminal purpose cannot confirm on the owner or any other person any rights whatsoever," he said.
He stated that "I know there are some who believe that the ongoing exercise of ridding our water bodies and forest zones of harmful equipment and machinery is unlawful and in some cases harsh. I strongly disagree, and I will advise those who take a contrary view to go to court to vindicate their position if they so wish. That is what the rule of law is all about."
Pulse Ghana
But the NDC Communications Director in a Twitter post said "The prosecution and 15-25 year imprisonment of illegal miners as provided under our Minerals and Mining Act, is a more deterrent and effective way of fighting the "galamsey" menace than the burning of excavators. #StopTheLawlessness."
There have been public concerns on the destruction of the equipment, especially excavators with some suggesting that they should rather be seized and allow the court processes to determine what should be done with them.
Some suggested that many politicians were the ones behind illegal mining and hence the fight may fail again.
JOIN OUR PULSE COMMUNITY!
Recommended articles
Police officers who died in car crash mourned
40-year-old man who allegedly killed his pregnant wife dies in police custody
Komenda sugar factory: Nana Addo has failed us - Governance expert
Mahama should let Ghanaians know his views on LGBTQI debate – Okoe-Boye
Apologise to Aflao Chief for your disrespectful comments – Ablakwa to Akufo-Addo
Go and complete the E-block yourself if you're tired – Akufo-Addo to Aflao Chief
35-year-old woman commits suicide after husband grabs new lover
I made a mistake on Cape Coast harbour - Nana Addo
Accra is the second most expensive city in the world – Survey reveals