Domelevo yet to receive emoluments 3 years after forced removal
The former Auditor-General, Daniel Yaw Domelevo, who was ordered to proceed on leave and subsequently removed from office by President Nana Addo Dankwa Akufo-Addo, has still not received his entitlements, including wage arrears after almost three years since his removal.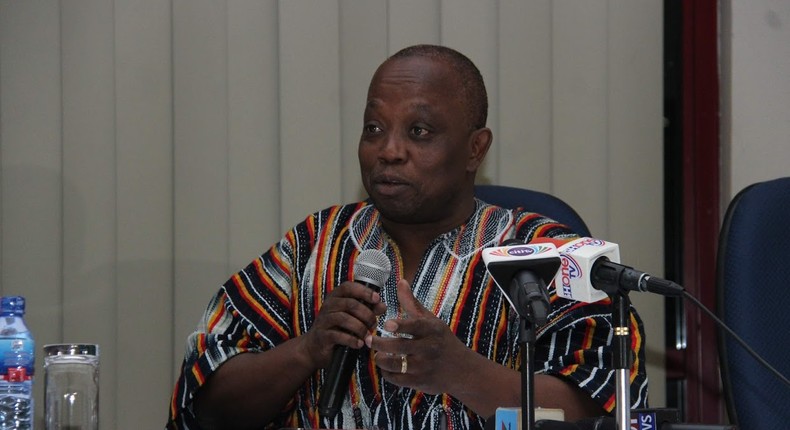 Nana Addo in a letter on March 3, 2021, retired Domelevo as the Auditor General.
According to the letter, Domelevo's date of birth was June 1, 1960, hence his retirement was due on 1 June 2020.
Signed by the secretary to the President, Nana Bediatuo Asante, on March 3, 2021, the letter said: "The attention of the President of the Republic has been drawn to records and documents made available to this Office by the Audit Service, that indicate that your date of birth is 1st June 1960 and that in accordance with article 199 (1) of the Constitution, your date of retirement as Auditor-General was 1st June 2020."
Domelevo reported working at the Audit Service headquarters in Accra on Wednesday, March 3, 2021, at 8:20 am despite the Audit Service Board declaring him retired.
He resumed work after his forced 167-day leave ended on Tuesday, March 2, 2021.
Almost three years after he was ousted from office, Domelevo has not received his entitlement and salary arrears despite two separate letters to the presidency.
Reports stated that Nana Asante Bediatuo urged the Board of the Ghana Audit Service to review the claims of Domelevo and take the necessary action as soon as practicable.
Recommended articles
75-year-old woman allegedly sets ablaze sleeping son, daughter-in-law and grandchild
Akufo-Addo is the Nebuchadnezzer of our time – Odike
3 Ghanaians named in Forbes 2023 Most Influential African Women list
Ghana spent over GHS5 billion on 'Free SHS' from 2017 to 2021 – Education Minister
Mahama jabs Nana Addo over appointment of political activists as Electoral Commissioners
Ghana needs to adopt a public funding system for viable political parties – Mahama
ECG urged to target Supreme Court building and Jubilee House to recover GH¢5 billion debt
'I've finished my earthly ministry' – 40-year-old pastor says it's time to die
Police arrest 60-year-old female trader over Kumasi Kejetia market fire