Greater Accra alone has more COVID-19 cases than Cameroon and these 11 African countries
Did you know that the Greater Accra region alone has more COVID-19 cases than all of Ghana's neighbouring countries?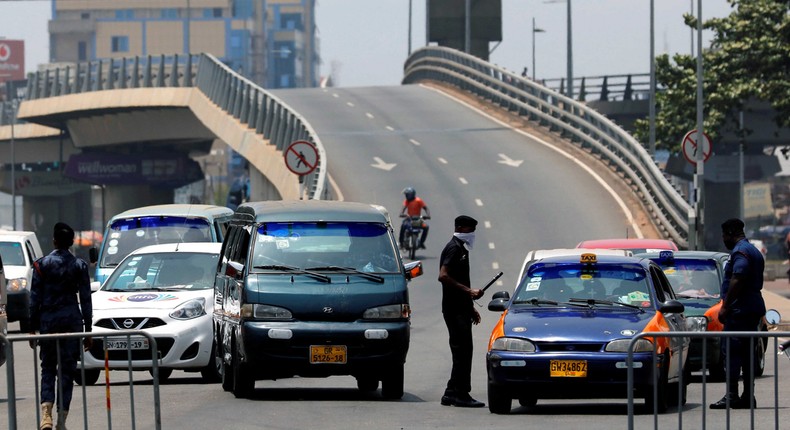 Greater Accra is just a region in Ghana, but it has recorded more Coronavirus cases than over 12 African countries.
Since March 12, when the novel Coronavirus (COVID-19) was first recorded in Ghana, the government has had to take a number of steps.
In a bid to ensure that the virus does not spread further, a partial lockdown was imposed, although it has since been lifted.
The ban on all social media gatherings is, however, still in full force as churches, night clubs, schools and others remain closed.
But despite all these efforts, Ghana's COVID-19 cases continue to rise. The numbers have gone from rising weekly to rising every day.
And despite the Ghana Health Service's declaration that the country has reached its peak, the daily increasing numbers suggest otherwise.
As of the time of writing this piece, Ghana's total COVID-19 case count stands at 5,530, with 674 recoveries and 24 deaths.
Although the country has identified a number of epicenters, the Greater Accra region stands as the most affected.
The region houses 76% of the total number of infected patients, having recorded 4,204 COVID-19 cases.
The high numbers of the Greater Accra region mean that the region has now even surpassed some African countries.
In fact, if the Greater Accra region was a country, it would have recorded more COVID-19 cases than all of Ghana's neighbouring countries.
Here are 12 African countries whose COVID-19 cases are surpassed by that of the Greater Accra region alone:
Greater Accra region – 4,204
Recommended articles
Court remands man for allegedly raping 56-year-old bed-ridden stroke patient
There's no evidence that NDC MPs were lured with money to approve Ministers – Ayariga
LGBTQI rights is a sensitive human rights issue – Akufo-Addo
MP for Kumawu Philip Basoah dies
Ghana doesn't have any law that criminalizes LGBTQ+ persons — Nana Addo
Accusations against BoG printing cash to finance gov't budget mischievous — Addison
Anti-LGBTQ+ bill is ready; we'll present it this week – Sam George
Prophet Mbonye predicted Turkey's earthquake before it hit, leaving believers in awe (video)
USA promises to help Ghana resolve economic crisis