January 7 declared public holiday
The Ministry for the Interior has declared Monday, January 7, 2019 as a public holiday that must be observed as such.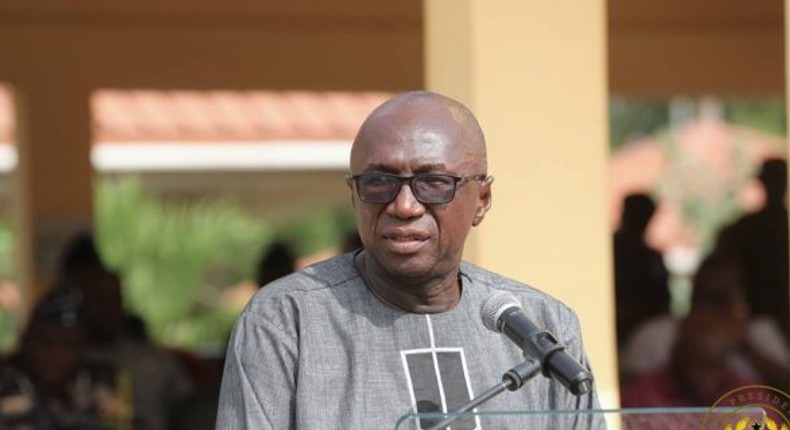 A statement signed by the Minister, Mr. Ambrose Dery, said the day has been christened "Constitution Day".
In 2017, President Nana Addo Dankwa Akufo-Addo, proposed that August 4 should be observed as Founders Day in memory of the successive generations of Ghanaians who contributed to the liberation of the country from colonial rule and September 21 set aside as a memorial day for Dr Kwame Nkrumah, Ghana's first President who was instrumental in the fight for the 6th March independence.
Ghanaians will continue to enjoy other public holidays, New Year's Day (January 1), Independence Day (March 6), Good Friday and Easter Monday.
Others are Eid-ul-Adha (Hajj period), Eid-ul-Fitr (Ramadan period), Workers' Day (May), Farmers' Day (Ffirst Day in December), Christmas Day (December 25) and Boxing Day (December 26).
Get our Top Stories delivered to your inbox
Recommended articles
Illegal mining: Police officer drowns while chasing 'galamseyers' on River Sui
Use your booing to do a self-introspection – Obiri Boahen charges Akufo-Addo
Eric Don-Arthur defends Victoria Hamah, says she's an honest lady with Integrity
Akufo-Addo's booing signifies vote of no confidence in him – Sammy Gyamfi
Korle Bu on high alert as Covid-19 infection increases among staff and patients
19-year-old man dies after being shot while intervening in parents' quarrel
Extend SIM card registration – Kofi Akpaloo pleads
Heckling of Nana Addo was a reflection of the mood of Ghanaian youth — NDC
Court denies Aisha Huang, 3 others bail for the second time