Ghana will soon join Malawi and Rwanda in the provision of blood supply and essential medicines in remote areas of the country using drone technology.
In April 2018, Vice President Dr Mahamudu Bawumia announced that the government will sign the Memorandum of Understanding (MoU) which will see the innovative idea, already being implemented in two African countries, replicated in Ghana.
READ MORE: Ghana to distribute blood, drugs with drones – Dr Bawumia
The Health Committee of parliament has recommended the approval of the deal after the agreement was laid last month.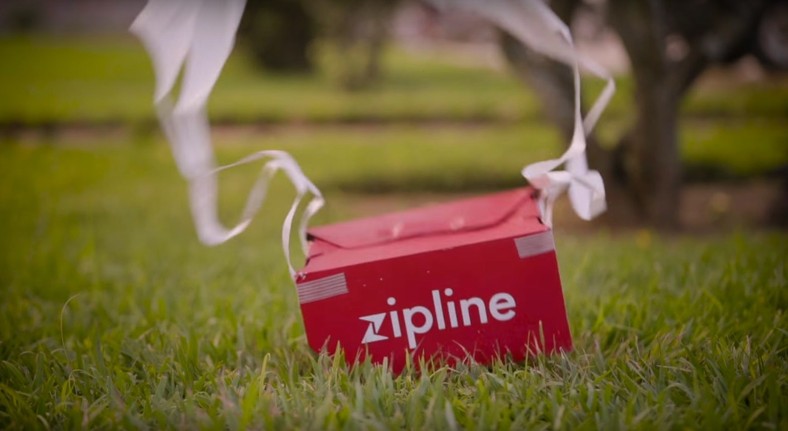 Chairman of the health committee in parliament, Dr Twum Nuamah disclosed that the committee's report is a private partnership agreement between the Government of Ghana and Fly Zip line GH limited.
He said the agreement is to for see a universal health coverage as a critical achievement of the sustainable goal, particularly goal 3.
Parliament has pulled the breaks on a US$12m drone technology expected to distribute blood products in very remote areas of the country where quality healthcare delivery is hard to reach.
This follows the discovery of some legal and regulatory issues in the contractual agreement between the Government of Ghana, represented by the Ministry of Health and Fly Zipline Ghana Limited.
However, the Minority has accused Bawumia of fraudulently and criminally inflating the deal.
According to the Member of Parliament for Ajumako-Enyan-Esiam Constituency in the Central Region, Cassiel Ato Forson, the company to execute the project Fly Zipline will be making over 600 percent profit on the deal.
"Is this a cocaine business?" he quizzed.
READ ALSO: Ghana is toying with the idea of drones in drug distribution
"…The vice president is leading Ghana into the path of unrighteousness. The vice president is leading Ghana to commit ourselves to a deal that will be woeful to the finances of this country.
"In fact, he is going to cause financial loss to the state, because the document presented to Parliament is nothing but fraudulent," he added.