The Minority will vote against the new tax bills – Mahama Ayariga
The National Democratic Congress (NDC) Member of Parliament for Bawku Central, Mahama Ayariga has disclosed that lawmakers from the Minority will oppose the new tax bills.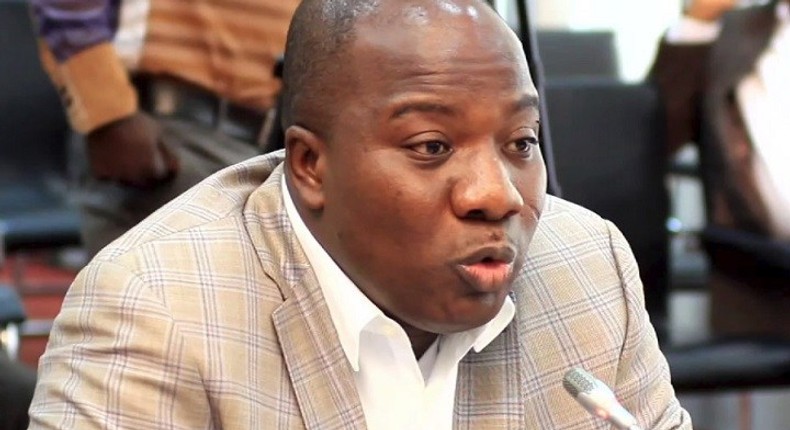 He said NDC parliamentarians will likely vote against it as its detrimental to Ghanaians.
Speaking on Accra based Citi FM, Hon. Ayariga said unlike the approval of the ministerial nominees where a secret vote was used, a headcount will be conducted to determine whether the new tax bills should be accepted or not and that will help in the rejection of the bills.
"It is going to be a voice vote where if you are not satisfied, we call for a division and then there will be a headcount and the matter will be determined, and I am very confident that all our members will be in the House and vote in line with our position to vote against the bill."
"You will stand and be counted and everybody including your constituents will be watching and so if you don't go with your constituents, they will see and measure you accordingly," he further explained.
Mr. Ayariga stressed that the Minority would have been considerate if the government was making efforts at cutting down on its expenditure but so long as it is "only interested in asking Ghanaians to pay more taxes and not cutting down on the consumption of the taxes," it will not allow such burden on Ghanaians.
Government is under pressure to have three new revenue bills passed by Parliament as it seeks to rake in GH¢4 billion per year to shore up revenue to fix the ailing economy and secure a Board approval for a bailout from the International Monetary Fund (IMF).
The Minister of Information, Kojo Oppong Nkrumah has warned of the consequences if Parliament don't pass the bills urgently.
He said things will become extremely hard if he government's efforts to close the domestic revenue gap continue to stall.
"We are not in a good place because we don't have access to the international capital market. Having hard currency to service our import obligations is significantly being threatened."
"It is important we complete all prior actions, lock up this deal and get a shore up best from the IMF and other inflow sources and do certain broad things to ensure that the economy doesn't crash and expand investments that will bring economic inclusion. We need to do what must be done to ensure that we cement the kind of relative stability we have had in the last four to five months and gradually begin to reverse the economic challenges we have had."
The Minister has already appealed to the Minority in Parliament and other relevant stakeholders to support the passage of the revenue bills.
Recommended articles
GoG scholarship students in Russia appeal for stipends
Two Osino Presby students perish in car crash
India train crash: More than 280 dead after Odisha accident
BECE will not be scraped – GES
Agyinasare will know who controls cosmic powers - Nogokpo leaders threaten
E/R: SHS student allegedly stabbed to death by barber boyfriend
Suspected death from Anthrax outbreak penned in Binduri
June 3rd: "The twin disaster" eight years on
Finance minister sues Captain Smart for defamation, demands GH¢10m