We'll pass anti-LGBTQI bill before the 2024 elections - Bagbin
The Speaker of Parliament, Alban Bagbin has assured Ghanaians that the anti-LGBTQI bill will be passed before the next elections.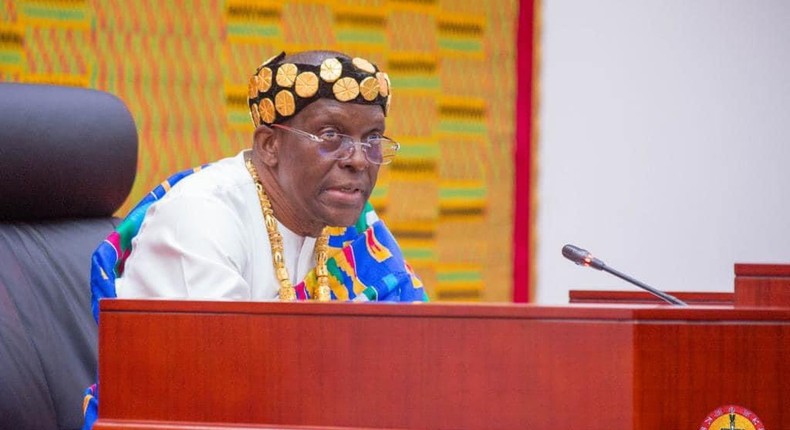 He said Parliament will extradite the passage of the bill.
Speaking to the media, the Speaker said the bill will protect the human rights of Ghanaians.
"When we talk about human rights, we are talking about things that will add value to the human being by way of creating opportunities, of given equal rights for all of us. That is what we call human rights. Anything negating from that cannot be a right. Don't forget that rights go with responsibilities and duties go with obligations", he said.
"Sexual Rights and Human Values bill that is being handled by the Committee, definitely we will pass it before the next election, we will pass it," he said.
The Promotion of Proper Human Sexual Rights and Ghanaian Family Values Bill 2021 will see culprits face a jail term of up to ten years depending on the crime, if passed in its current state.
Individuals of the same sex who engage in sexual intercourse are "liable on summary conviction to a fine of not less than seven hundred and fifty penalty units and not more than five thousand penalty units, or to a term of imprisonment of not less than three years and not more than five years or both."
The bill seeks to criminalise Lesbian, Gay, Bisexual, Transgender and Queer (LGBTQ+) activities in the country.
In August 2021, eight parliamentarians jointly submitted a Private Member's Bill to push for same-sex marriage to be criminalised.
Recommended articles
W/R: Four suspects arrested at Wassa Agona for robbery and murder
A/R: Police fraternity, Senior officers bid farewell to Police officer who died in fire with family
A/R: Police on dragnet for other suspects, following the arrest of one person
Mahama rally support behind Ayorkor Botchwey to be next Commonwealth Secretary General
Reshuffling astute political leaders like Haruna doesn't come cheap – Gyampo says
NDC: Council of elders acknowledges receipt of petition by members regarding changes to leadership
FDA suspends Yellow Sisi waakye joint at Oyibi that killed one person
Ghanaian students on gov't scholarship stranded in UK over delayed stipend
Election 2024: National Peace Council urges NDC to return to IPAC